Adrian Chiles' story of how Steven Gerrard sent a picture to a Liverpool young fan [Radio Times]
Many people think Adrian Chiles is a bit of a twat, but the ITV anchor wrote a nice little story about Liverpool captain Steven Gerrard in the current Radio Times.
Allowing himself to indulge in a bit of man-crushing, Chiles wrote a couple of paragraphs revealing how Steven Gerrard went the extra step to make sure a little Liverpool fan could get a picture with him.
Of course the story is a little powder-puff, but in a modern age when many footballers seem to lack to everyday touch, it's nice to read that Gerrard can prove a decent bloke to an impressionable boy.
"Steven's plan came together." Chiles, what a numpty!
Read the story below.
(Credit to @JemStone for the picture)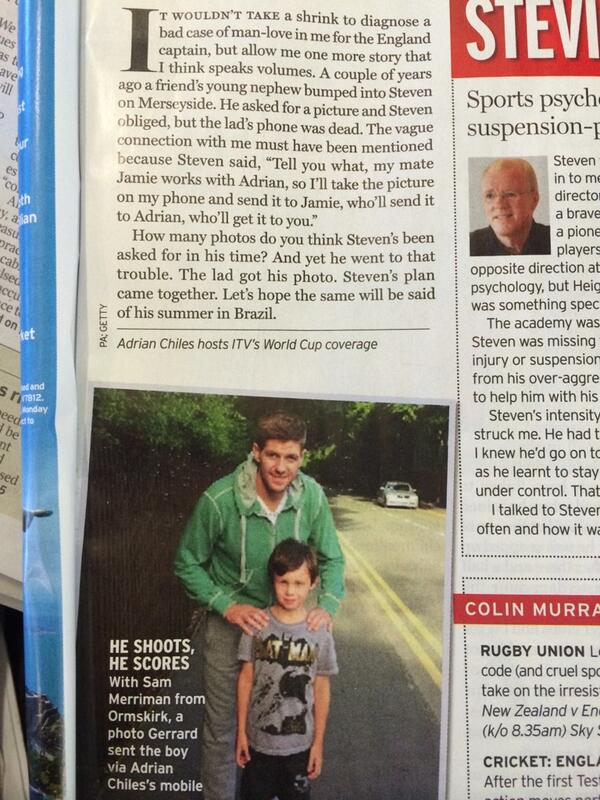 ---