Adidas accuse Nike of pulling a PR stunt as Götze & Kirchhoff are unveiled at Bayern Munich
This was ambush marketing, right?
Global kit manufacturers Adidas and Nike have suffered a new falling out on Tuesday following Bayern Munich's unveiling of Mario Götze and Jan Kirchhoff at the Allianz Arena.
Bayern, who have their kit made by Adidas, watched both Götze and Kirchhoff meet the press in eye-catching Nike clobber. Adidas were not best pleased.
"The images of today's press conference with Mario Götze negatively surprised us," said Adidas spokesman Oliver Brüggen "Contractually, of course, that behaviour  is not permissible, as it was an official Adidas sponsored event at Bayern Munich."
Bayern's media director Markus Hörwick has since been forced to apologise for Götze's actions, saying: "We have already called for Adidas and we apologise that this has happened. Mario Götze is entitled to wear Nike football boots in games, but of course he has at official events such as the presentation he should have met the requirements of our kit manufacturer… We have assured Adidas that this will not happen again."

Whilst Götze courted much of the media's attention for his Nike faux pas, defender Jan Kirchhoff also failed to get off scott-free for his actions, with the new Bayern centre-half later telling reporters that his NIke shirt was the first piece of clothing he grabbed out of his bag.
[Insert chin stroking motion.]
Pictures of Mario Götze and Jan Kirchhoff wearing Nike clothes at their Bayern pressers can be seen below.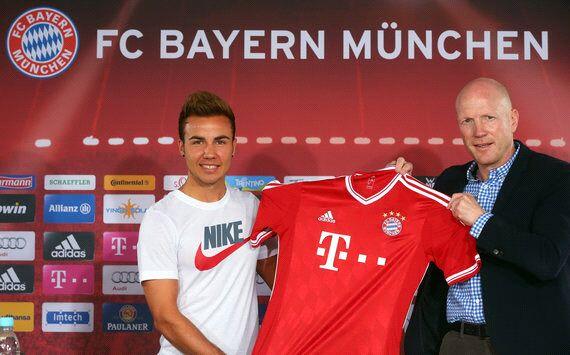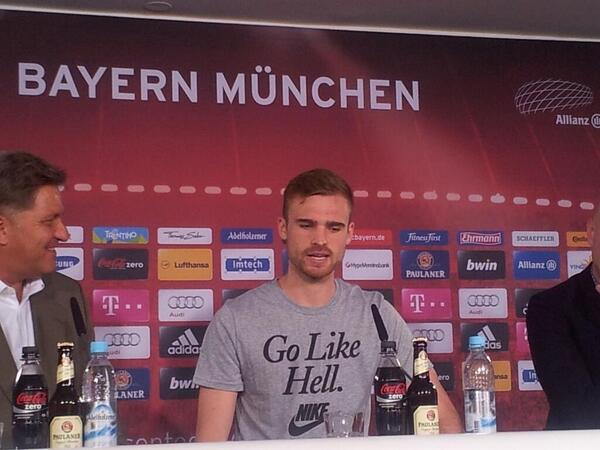 Best football betting tips & free bet offers
Click here for more Premier League betting tips
---