'AARGHVP': The Sun speculate that Robin van Persie may be out for rest of Manchester United's season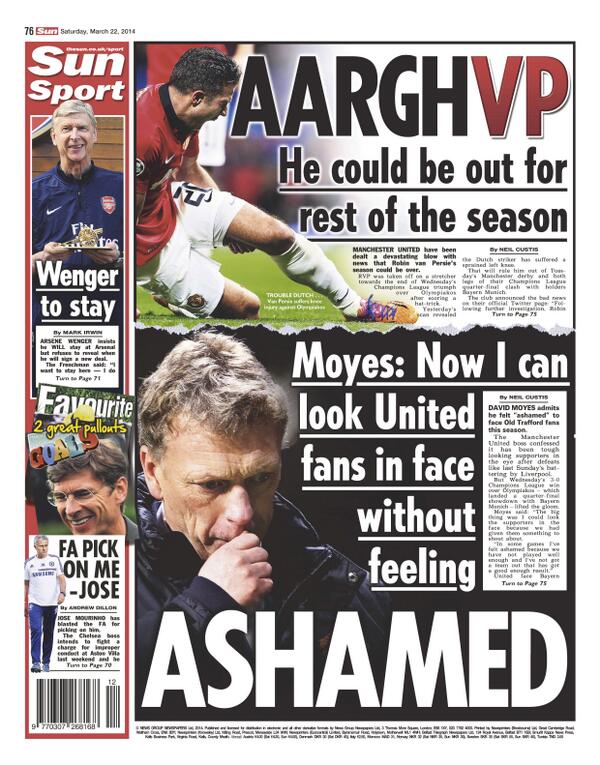 The hammer blow was delivered to United fans early on Friday afternoon: RVP is out of the Bayern tie, having been confirmed with a knee injury which will sideline him for 4-6 weeks.
The full 6 weeks would take van Persie through to the beginning of May, though, so their speculation that he could be out for the rest of the season seems a bit of doomsday scaremongering, with the league running until the 11th of May.
And also, that presumes United won't be in the Champions League final…ahem.
Click here for more Premier League betting tips
---