A Sunderland fan uses his pumpkin to troll Newcastle after they beat them 2-1 [Picture]
One of the most celebrated activities on Halloween is to carve images into pumpkins, and one Sunderland fan adopted the custom as a means of trolling his Newcastle rivals.
A picture currently doing the rounds of a Sunderland fans' pumpkin with the sarcastic message "Ha'way the lads 2-1" written on it.
To recap, last weekend in the Premier League saw the Black Cats register their first win of the season by beating the Magpies in the Tyne-Wear derby.
The Sunderland pumpkin is below.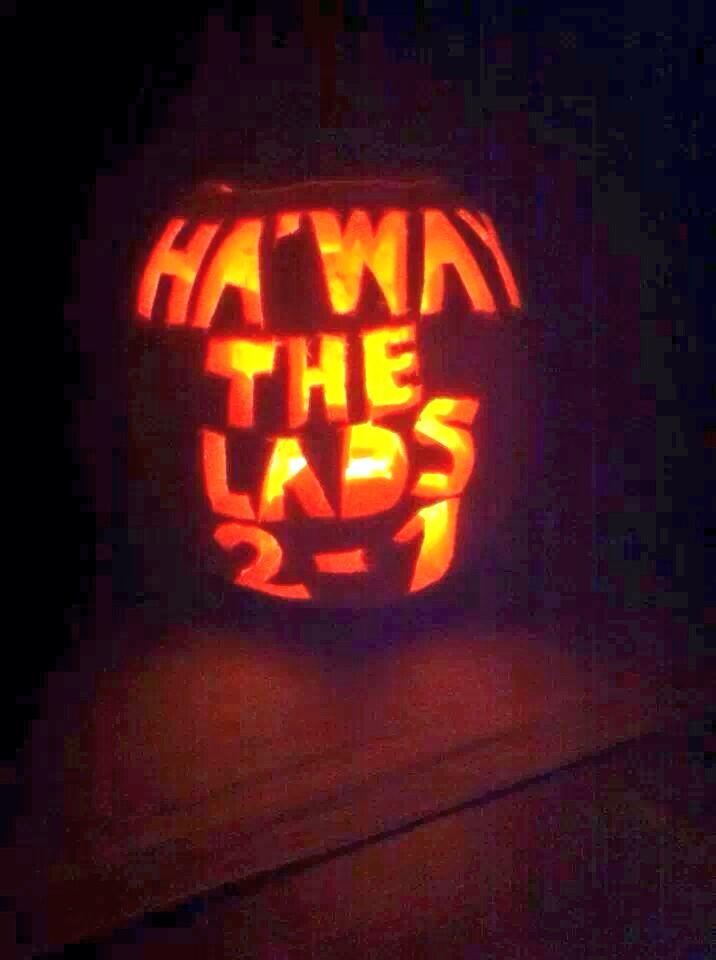 ---
GAMBLING CAN BE ADDICTIVE, PLEASE PLAY RESPONSIBLY