A Night At The Emirates: The best Arsenal video on YouTube?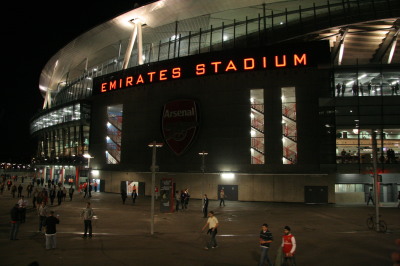 The esteemed Arseblogger described "A Night At The Emirates" as: "about the most gorgeous Arsenal video I've ever seen on YouTube. I know the competition isn't up to much, usually pixelated clips of Arsenal goals set to a thudding German trance remix of a 60s song, but this is a thing of beauty. Enjoy and a serious doff of the cap to the man who made it. Great work."
The blurb on the side of the video describes the inspiration behind the video: "Inspired by 'Zidane – A 21st Century Portrait', A Night At The Emirates is a unique and immersive documentary. Shot with a single camera (Canon 7D) on the 10th February 2010 during the game against Liverpool, the film is about the Arsenal matchday experience from the perspective of the fans."
Unlike many of the videos featured on 101gg, "A Night At The Emirates" manages to capture the matchday experience and considering it was taken with one camera, all the major players and incidents from Arsenal-Liverpool last week get an airing.
Liverpool captain Steven Gerrard taking a corner, Arsenal manager Arsene Wenger bellowing from the touchline, Abou Diaby's winner and the hand of Fabregas late into injury time are all captured on a video that deserves the widest audience.
Even if you are not an Arsenal fan, "A Night At The Emirates" is well worth a watch. Knock yourself out here.
---