A GIF and pictures of the Arsenal v Chelsea ruck after Ivanovic put his boot near Ozil's face
One of the major flashpoints during the second half of Arsenal versus Chelsea on Monday night in the Premier League came when Branilsav Ivanovic put his boot close to Mesut Ozil's kisser.
The flare occurred in the 67th minute as the Chelsea full-back quickly closed down the Arsenal #11 from a throw-in.
As Ozil stooped his head to try and make contact with the ball, the Chelsea #2 dashed into the mix and raised his boot to knock the ball away form the German's path.
Ozil reacted badly to feeling Ivanovic's studs fly so close to his face and, following a pressing of foreheads between the two players themselves, and mini-fracas spilled out on the pitch and hoards of Arsenal and Chelsea players got involved in a little dust-up.
Referee Mike Dean had the coolest head at the time, as the official eventually regained control of the players without dishing out a caution to any party.
Below is a GIF of the incident together with a series of pictures from the flare-up between the Arsenal and Chelsea players.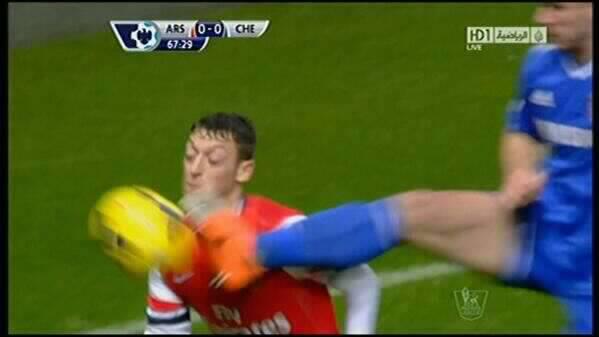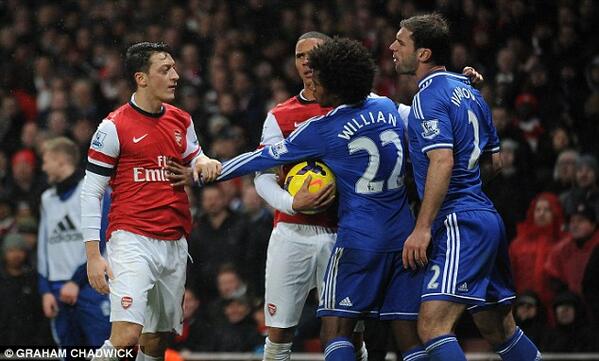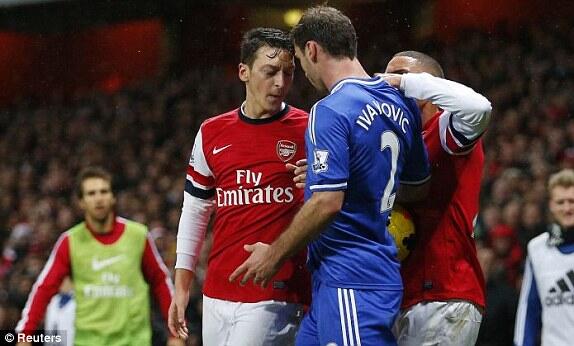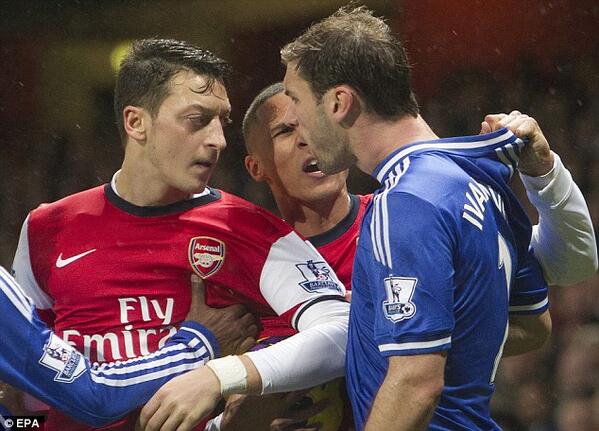 Mesut Ozil caught hiding behind Aaron Ramsey's shoulder…. because he is scared of Ivanovic #CFC pic.twitter.com/H5wo4W9o0l

— Harry (@Harry_Hazard) December 23, 2013
---