A Feyenoord fan has build a mini De Kuip stadium for his baby to lie in [Picture]
An enterprising dad has possibly stumbled upon a brilliant new business for football crazed fathers: baby cribs designed as the world's most famous football stadiums.
A wonderful picture has come to light of a newborn baby boy, Lennox, sleeping soundly in a cot which was a mini replica of Feyenoord's De Kuip stadium.
It's a great way to make sure your kids know which team they support from birth.
Enjoy the brilliant picture below.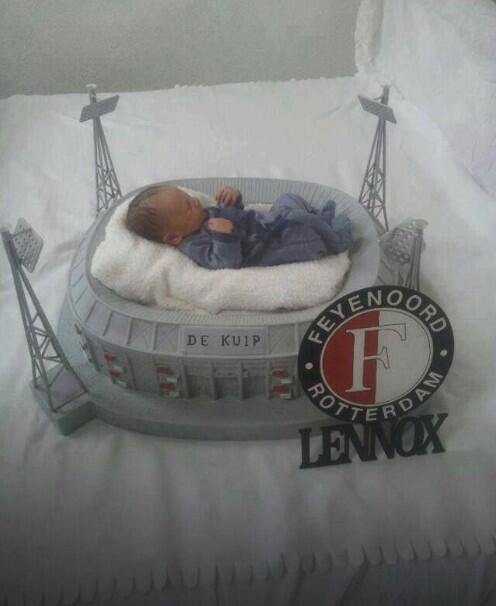 ---
GAMBLING CAN BE ADDICTIVE, PLEASE PLAY RESPONSIBLY