A brilliant own goal you won't have seen: Nuraliff Zainal Abidin (T Team) for Perak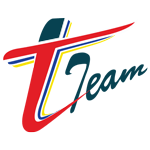 The Malaysian Super League kicked off on Tuesday and it produced a terrific own goal.
Nuraliff Zainal Abidin was the unfortunate player to inexplicably head the ball into his own net and the timing could not have been worse.
This own goal hit the back of the net in the 93rd minute and handed Perak a 1-0 win over the unfortunate but brilliantly named T Team.
No wonder Zainal Abidin and all his team mates crashed to the floor in despair.
LOLZ!
Click here for more Premier League betting tips
---