9 of the 10 richest teams in CL groups reached last 16. Man United the big anomaly, Gent big winners [Graphic]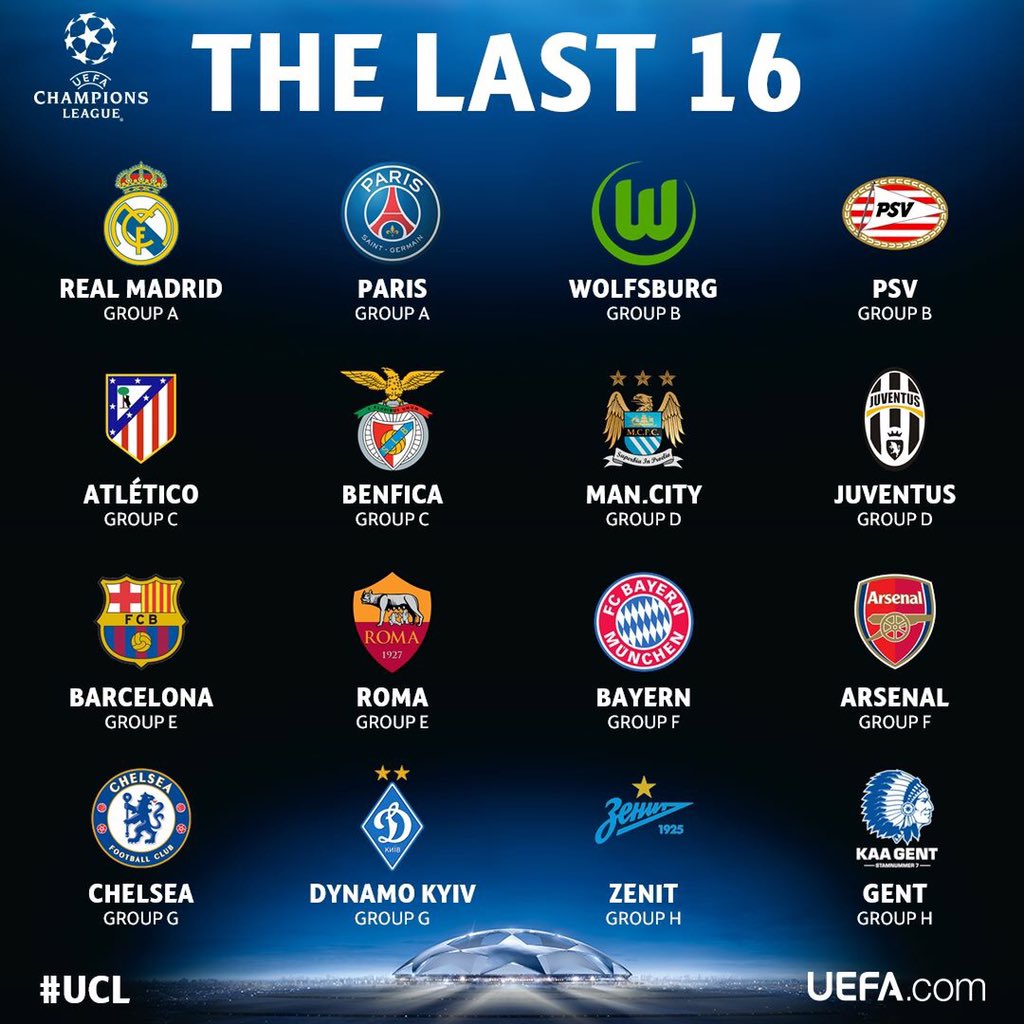 The good people at Sporting Intelligence produced an interesting graphic after the group stages of the 2015-16 Champions League came to an end.
Jumping to the obvious conclusion, money pays.
In perhaps a sad indictment about the state of modern football, 9 of the 10 richest clubs who began the Champions League have advanced to the last 16 of the tournament.
The takeaway to be drawn is that unless your club is massively supported, or alternatively backed by a billionaire benefactor, it's becoming increasingly unlikely that you've any chance of reaching the final stages of the premier club competition in the world.
For the record, "richness" is defined by the amount of income clubs managed to make in 2014.
The big anomaly in the list are Manchester United.
Ranked as the second richest club in Europe, Man United crashed out of the tournament on Tuesday night after a 3-2 defeat at Wolfsburg.
As for the big winner, Belgium minnows Gent started the Champions League as the fourth poorest participant, and yet they've progressed to the last 16.
See the graphic below.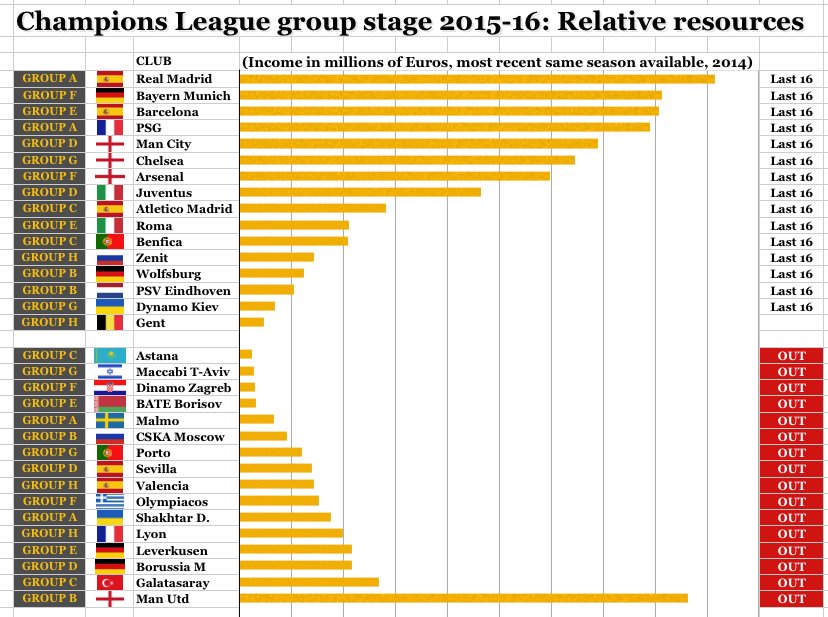 ---
GAMBLING CAN BE ADDICTIVE, PLEASE PLAY RESPONSIBLY