£54m Edinson Cavani is Man United's top target this summer, Cesc Fabregas & Luke Shaw also on radar [Star]
The Daily Star have honked out another hard to believe transfer story on the backpage of their Thursday paper.
Leaving aside the whole David Moyes sacking saga, the tabloid claim to have the inside scoop on Man United's transfer agenda this summer.
Jeremy Cross, in a piece headlined "Spree 'n easy", farts that Edinson Cavani, Cesc Fabregas and Luke Shaw are all on the Old Trafford shopping list.
Cavani is priced at £54m, while the Barcelona midfielder and Southampton left-back are left without price tags attached.
The killer sentences are "Starsport understands United representatives flew to France last week to hold talks about Paris St-Germain forward Cavani. He has told close friends he was reluctant to join United because of their recent fall from grace."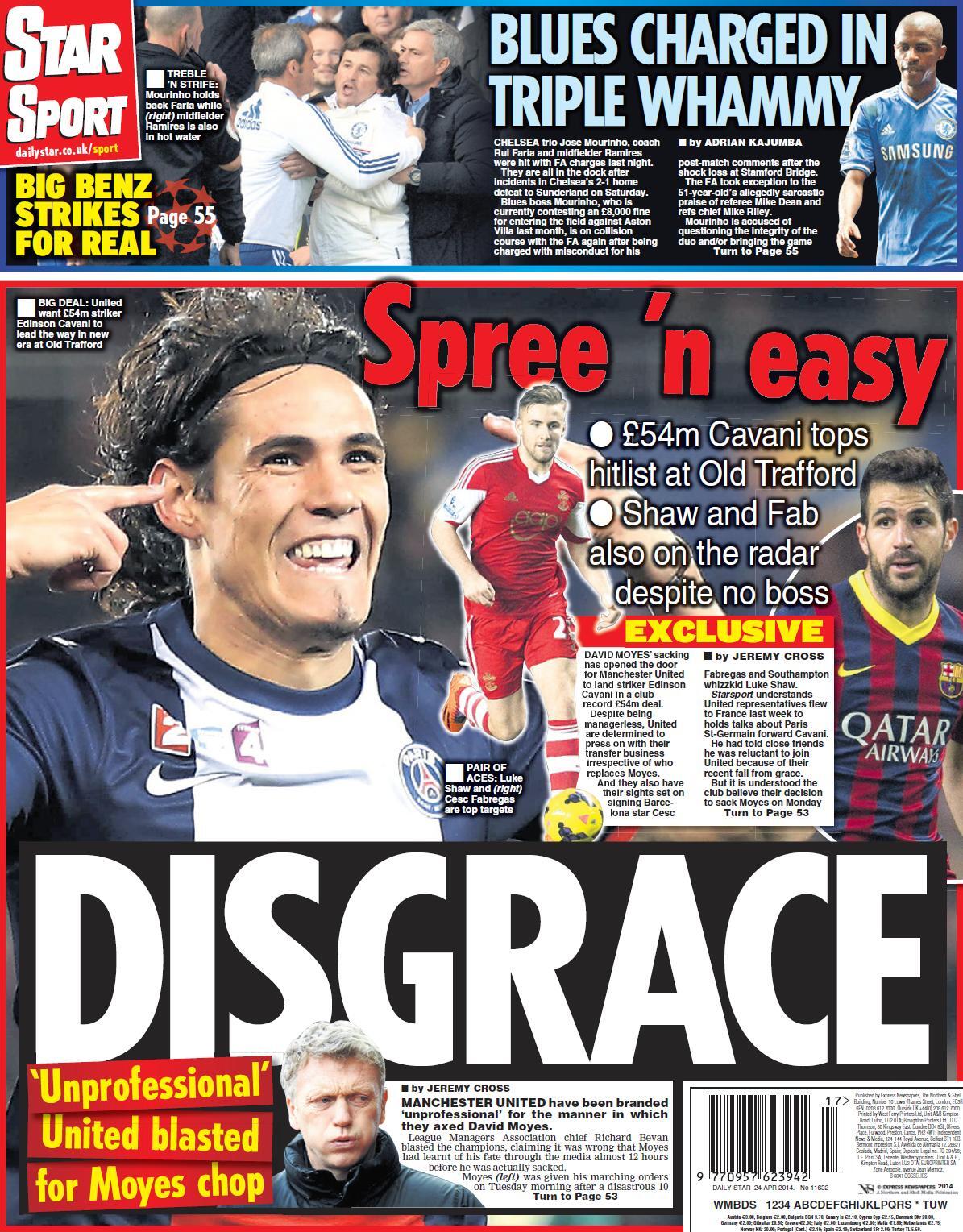 ---