101 Great Goals threatened: An open letter to the Premier League & FACT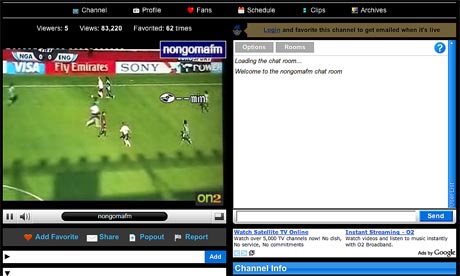 Last week people connected with 101 Great Goals received personal letters from an organization called FACT who we can only assume are working in conjunction with the Premier League who have been threatening this website throughout its existence. (See this BBC News article from 2006.)
The FACT letter, delivered by hand, is copied below. As can be seen, it is never nice to receive such letters and it is especially difficult when we are so passionate about 101 Great Goals.
In response to the Premier League, FACT (Federation Against Copyright Theft) or anyone else who feels this website is doing wrong, we are posting this open letter to clarify our innocence.
The battle against copyright theft (and the subsequent debate on what constitutes copyright theft) has been with us for some time, and extends far beyond the world of football. From recent high profile cases, including when YouTube successfully fought off a case from the Premier League for copyright infringement, it is clear that while the authorities may not like linking to copyrighted material on the internet, they had no precedent with which to stop it.
And imagine if such linking was deemed illegal. The result would be that a massive amount of online content, whether it be on YouTube, Facebook, Twitter, The Times, The Guardian, The Daily Telegraph, The Daily Mail, the BBC forums, and a lot more in between, would all be in serious trouble.
On the specifics of our situation, several points need to be stressed. At no time have we ever uploaded videos on the internet. We do not sit with our televisions hooked up to computers, uploading footage onto the internet. In truth, we have no idea how this is done, nor do we have any interest in this process. Rather, all we do is locate already existing videos and link to them through our site.
Furthermore, all videos uploaded onto this site are traceable through to their source, with all videos labelled to their host site (whether that be YouTube, rutube.com, DailyMotion or Sapo.pt to name just a few of our sources). This creates a situation of transparency, whereby everybody can see which video hosting site are hosting the videos.
If a video comes down on YouTube it comes down on www.101greatgoals.com. And the corollary is also true. Just as 101greatgoals.com has no control over which videos come out online, we also have no control over taking these videos down.
The Premier League, FACT and our previous tormentors NetResult appear to be targeting the little people like ourselves, without directing their issues to those people truly responsible for this content, namely the large video hosting sites and those individuals who are actually uploading said clips.
FACT are looking to crack a nut with a bulldozer, trying to put the frighteners on people such as ourselves, while seemingly doing nothing against the big players or the root causes of this situation.
It should also be pointed out to the Premier League and all the other leagues that the continued success of 101 Great Goals is a sad indictment of the online service provided to supporters across the globe. By throwing their weight around without offering any practical solutions to the issue, the Premier League paint themselves as money-grabbing whores who care more about monetising their product than allowing everyday people, such as you and me, to associate with the best league in the world.
The FA should be applauded for their coverage of the FA Cup which is provided with clips on YouTube, DailyMotion and on their own site with embeddable capacity which we have been delighted to use in recent days. In contrast, how can it be for example that football fans in the UK cannot stream live Premier League games from an official website?
Videos of the Premier League on the internet are not going away. In fact the opposite is true, with new clone websites of 101 Great Goals sprouting up on a daily basis, and new video hosting sites offering their services to house these videos for free. The rabbit is out of the bag, and bullying tactics are unlikely to have any serious impact in returning the world back to pre-YouTube days.
Rather than stomping their feet, we would like to see the Premier League take positive steps to address this issue, much like other worldwide leagues have done. For example, the MLS have their own video channel in which they upload high quality videos within hours of the full time results. We would love to link to such a Premier League site.
So why wont the Premier League follow suit?
Over two years ago, in respect to similar threats we wrote "In today's current atmosphere, the only logical conclusion is that the Premier League's only focus is money."
Sadly nothing seems to have changed.
***
The FACT letter
Trade Marks Act 1994
Copyright Designs and Patent Act 1998
Dear 101 Great Goals,
This organisation has received information that you are facilitating access to content without the permission of the owner of the copyright or registered trademark.
To supply, offer for supply, or have in your possession for supply, unauthorised works of this nature may give rise to the commission of criminal offence contrary to the above legislation. You need to be aware that there is no requirement for an actual sale to take place, or a profit to be made, for an offence to be committed.
We believe our information to be credible and wish to bring to your attention that any breaches of these statutes may result in the institution of legal proceedings. The purpose of this letter is to bring these facts to your attention so you may desist from these actions.
If you wish to discuss the content of this letter, or the comments therein, please reply in writing in the first instance to Nick Matthew at the above address.
A copy of this letter will be forwarded to the relevant Trading Standards Authority and may be produced if any future offences are reported.
Thank you for your time and consideration in this matter.
Your sincerely
Kieron Sharp
FACT Director General
---