1 assist, several wasted chances: Out-of-sorts Gareth Bale's individual highlights from Getafe 0 – Real Madrid 3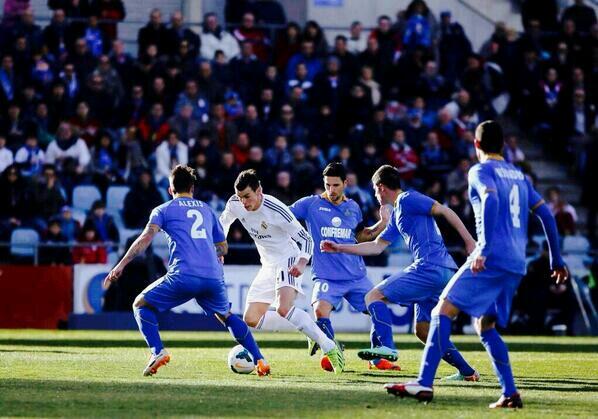 His assist for Jese's opening goal aside, there wasn't a lot to shout about Gareth Bale's performance against Getafe yesterday.
After a brilliant late autumn and early winter, Bale's form has tapered off at La Casa Blanca.
The Welshman wasted several decent chances in the 3-0 win over Getafe, his touch was off, and he generally looked a bit of sorts, failing to get his running-dribbling game going.
The irony of him playing the pass to Jese is that the young canterano now seriously poses a threat to Bale's place in the team.
In World Cup year, there's growing political pressure for Ancelotti to launch Jese and let him explode, in place of Bale, who many Madrid fans feel is under-performing right now.
Watch Bale's rather average performance for Real against Getafe on the clip below.
---
GAMBLING CAN BE ADDICTIVE, PLEASE PLAY RESPONSIBLY