Liverpool fan who survived Hillsborough slams the Sun's front page on Wednesday (BBC Audio)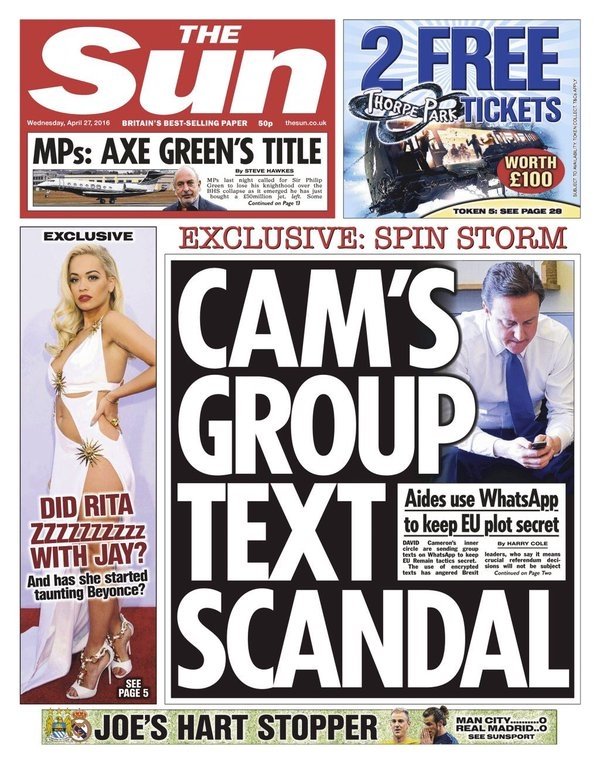 The Sun are being slammed from all quarters this Wednesday, after their editorial team decided to leave Tuesday's historic judgement in the Hillsborough trial off their front page.
The Sun famously carried the headline 'The Truth' on their splash in the days after the tradegy in 1989.
The article featured claims from an anonymous policeman that some Liverpool fans had "picked pockets of victims", "urinated on cops" and that some beat up a policeman giving the "kiss of life".
Today's Sun editorial: we "swallowed whole" the Hillsborough lies #JTF96 pic.twitter.com/DmwzYgKNiK

— Josh Halliday (@JoshHalliday) April 27, 2016
All those claims have now been proved to be lies and filth, while yesterday's court ruling confirmed the 96 fans who died were victims of "unlawful killing" by way of the poor actions of the South Yorkshire Police.
After the Sun failed to reference the Hillsborough ruling on Wednesday, the BBC have spoken to survivor Philip Goveas for his reaction.
Listen to the radio segment below.
---
GAMBLING CAN BE ADDICTIVE, PLEASE PLAY RESPONSIBLY