Fan cam footage of Neymar's Whip Nae Nae goal celebration with the music perfectly timed (Videos)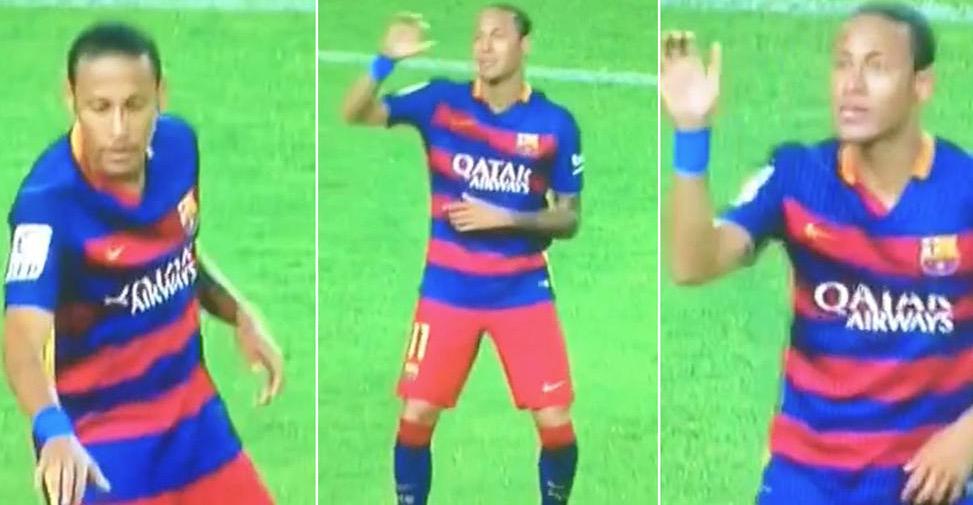 Neymar was the king of the Camp Nou on Saturday as the 23-year-old Brazilian forward scored four goals in a 5-2 win over Rayo Vallecano.
As the Barca forward showed off his swagger on the pitch, Neymar also entertained the crowd with one of his goal celebrations.
After finding the target, Neymar pull off his Whip Nae Nae goal celebration.
That footage was recorded one one fan in the Camp Nou, and that fan cam footage has since ben doctored to include Neymar dancing to the actual tune.
Watch the Instagram videos below.
---