Rabona assist!! Falcao sets up Renan (Orlandia) v Palmeiras
Rabona assist!! Falcao sets up Renan (Orlandia) v Palmeiras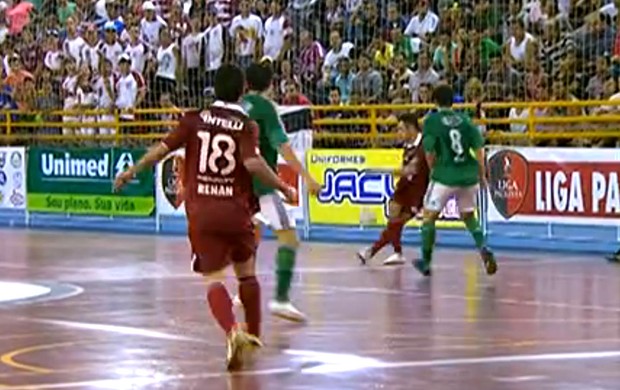 Orlandia beat Palmeiras 5-2 in Brazil's Futsal Championship on Tuesday night and Falcao once again took the plaudits for a goal he didn't even score.
With Orlandia 4-1 up and cruising in the second half, Falcao rolled out a glorious pass for Renan to score.
Watch it over and over again on the video below.
Genius!
Related link: Futsal superstar Falcao's greatest ever goals.