Neymar's shocking dive to win a penalty for Santos against Sao Paulo
Neymar's shocking dive to win a penalty for Santos against Sao Paulo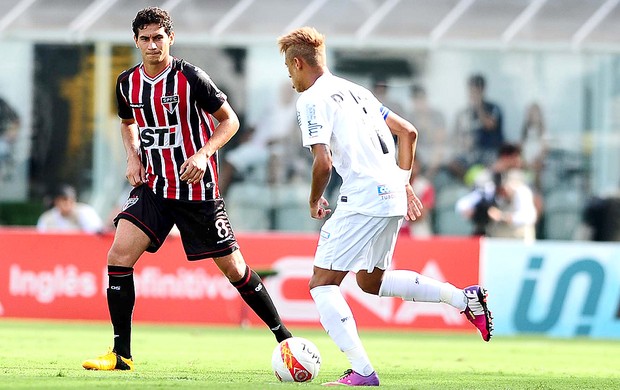 It may only have been the Paulista pre-season championship but Santos and Neymar produced a big win over Sao Paulo on Sunday night.
Against Paulo Henrique Ganso, on his first return to Santos and versus one of the traditional giants of Brazilian football, with Lucio now in their back line, Neymar and co. romped to a 3-1 win.
Neymar, linked yet again with a move to Barcelona on the weekend, was at his scintillating best, setting up both goals for Ezequiel Miralles and also converting a penalty.
Said spot-kick, just four minutes into the second half, was hugely controversial and was quite simply won by Neymar with a shocking dive.
Quite why Sao Paulo Paulo Miranda felt the need to dive in in the penalty area is beyond us but replays of the incident show that Neymar wasn't touched at all.
Someone should tell the Brazilian starlet he can't do this sort of thing at Wembley on Wednesday!