Must See Golazo! Aleix Febas (Real Madrid) v Napoli in the UEFA Youth League
Must See Golazo! Aleix Febas (Real Madrid) v Napoli in the UEFA Youth League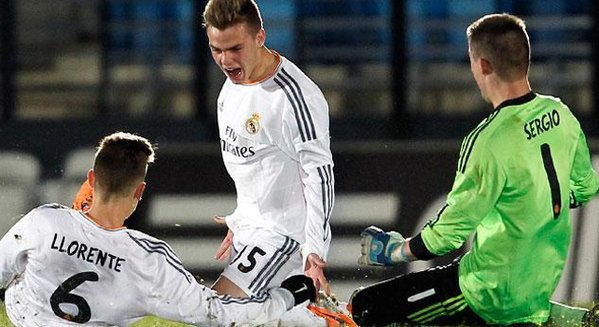 Oh my days what a goal this is!
The UEFA Youth League, comprising the Under-18 sides of all the teams competing in the Champions League proper, has seen some fine goals and games this season but this is something else…
Real Madrid and Napoli were locked at 1-1 in first-half injury time on Wednesday when Los Blancos came close to scoring with an in-swinging cross.
Somehow Napoli cleared, but only as far as Aleix Febas who claimed a glorious volley and in the process made a name for himself!