Individual Highlights: Gareth Bale's awesome performance v West Ham
Individual Highlights: Gareth Bale's awesome performance v West Ham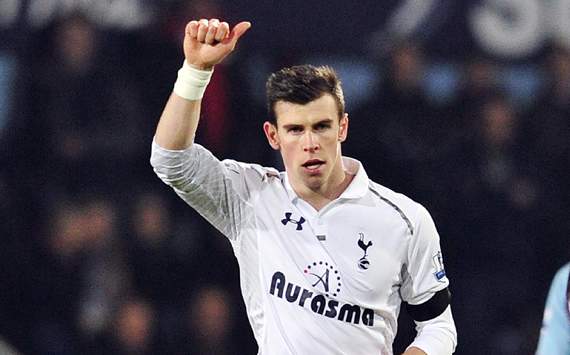 Gareth Bale has played some brilliant matches for Spurs, but his performance on Monday night at Upton Park may have been up there with the games against Inter Milan in the Champions League.
Albeit, not against such a high class of opposition, Bale produced a stunning display, where West Ham simply could not get near the Welsh wizard and he shaped the whole result – not just with his stunning last minute winner.
So good was Bale against West Ham, that debates surrounding the Spurs forward are plentiful. Premier League player of the season and even Tottenham's best ever player are just two of the categories being bandied about.
On the latter, whilst Jimmy Greaves, Danny Blanchflower, Dave Mackay, Glenn Hoddle and Paul Gascoigne will all be mentioned, it is difficult to think of a Spurs player that could do so much on his own.
Bale had a total of 10 shots in the game, two of which in the first half went very close and he was denied a fair few times by Jussi Jaaskelainen wonder saves.
The first Spurs goal was a clinical Bale finish. For Gylfi Sigurdsson's close range equaliser, Bale won and then took the free-kick to set it up.
Bale's 89th minute winner barely needs any introduction and could well go down as the goal of the season.
Is Bale being hyped to the hills? Of, course. But a look at the video below shows exactly why. And we didn't even mention his deadly corners, which Steven Caulker could have scored a hat-trick from…