Tottenham Supporters Trust to ask club about partnership agreement with Real Madrid
Tuesday, September 3rd, 2013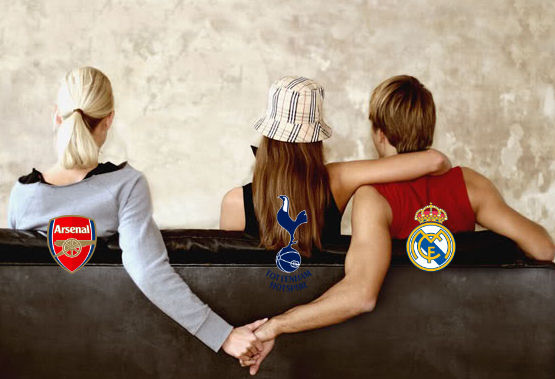 For the second successive summer, Tottenham have sold a major star to Real Madrid.
On announcing the Luka Modric transfer to Los Blancos a year ago, the announcement from Spurs was as follows:
"The club can announce that it has signed a partnership agreement with Real Madrid FC and reached agreement for the transfer of Luka Modric, subject to medical, to the Spanish club. The partnership agreement will see the two clubs working together in respect of players, coaching, best practices and commercial relationships."
During his Galactico unveiling on Monday, Gareth Bale talked about the fact he is still in touch with Luka Modric and how keen he is to join up with the Croatian again.
For Spurs fans, the "partnership agreement" comes with a bitter taste. Real Madrid have bagged two of the best players to ever appear at White Hart Lane and whilst Tottenham have been well remunerated, that doesn't necessarily translate on the pitch.
This is further soured by the fact that Arsenal managed to bag a world class player in Mesut Ozil thanks to Gareth Bale's arrival at the Bernabeu.
In the football food chain, some would argue that Spurs are better off selling their best players to Real Madrid rather than Chelsea or Manchester United but it will be interesting to see whether this partnership agreement is ever publicly ended.
The Tweets below, show that the Tottenham Hotspur Supporters' Trust are looking into it…