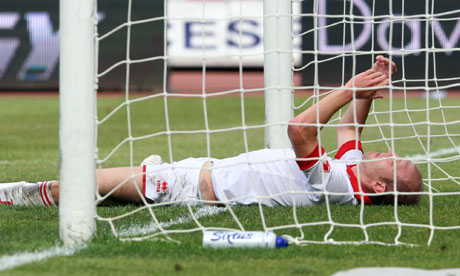 Italian football is once again embroiled in yet another betting scandal and it appears Bari fixed a number of Serie A matches at the back end of last season to help decide which teams went down and those that secured a place in Europe.
With Bari facing relegation from Italy's top division, a host of players feared they would not be paid and investigators allege they were approached to throw games by a Balkan betting syndicate known as The Gypsies.
The Bari players meanwhile have admitted to match fixing, saying they were under pressure from Ultras to fix games at the back end of 2010/2011.
Defender Andrea Masiello has reportedly admitted scoring an own goal for Lecce in a 2-0 defeat on May 15, 2011. The 27-year-old, who was playing for Atalanta in Serie A until January, was paid €50,000 for the own goal.
Masiello, who was arrested on Monday, has been put in the infirmary in Bari prison to avoid violence from other prisoners.