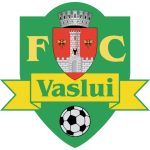 The mid-table clash between Petrolul Ploiesti and Vaslui in Romania's Liga I wouldn't usually garner much attention, but Sunday's match featured two brilliant goals you won't have seen.
First off, Alexandru Buhusi opened the scoring for Petrolul Ploiesti with a cracking long range effort from the left hand corner of the penalty area.
Buhusi found the far corner with a terrific effort that is well worth a watch.
Petrolul came a cropper though, as Vaslui hit back in the second half with a penalty from Wesley and then a stunning winner with two minutes to go.
Nicolae Stanciu stumbled in from the right hand side and claimed an even better golazo with a left-footed effort that flashed past the keeper into the far corner.