Pornhub's excellent comic tweet during Germany's public humiliation of Brazil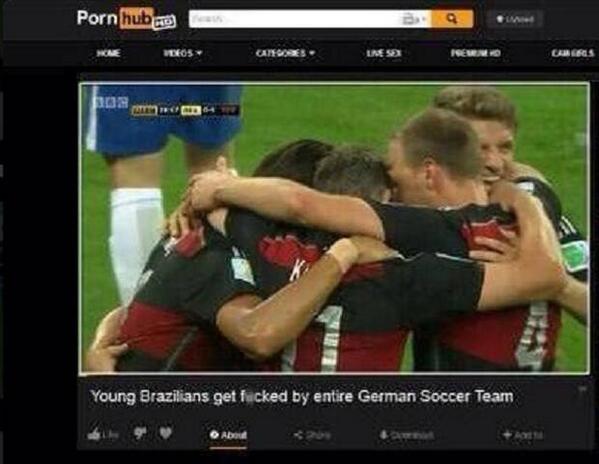 Pornhub posted a brilliant tweet during Germany's 7-1 thrashing of Brazil last night.
Whilst the likes of Romelu Lukaku and Radamel Falcao were simply stunned by the Brazil's annihilation, Pornhub joked about being more concerned about the content which was being uploaded onto their servers.
Rather than complaining that highlights of the game contravened copyright, Pornhub delivered a zinger as to why clips of the game weren't getting on their site.
"Please stop uploading the game highlights to Pornhub… Our public humiliation category is full. #BrazilvsGermany," Pornhub wrote.
Enjoy the comedy tweet below.
OUTRAGEOUS OFFER! Back Argentina at 9/1 or Holland at 10/1 to win the World Cup semifinal!!!