Paul Pogba produced 3 brilliant moments in Juventus win over Sampdoria
Updated: January 18, 2014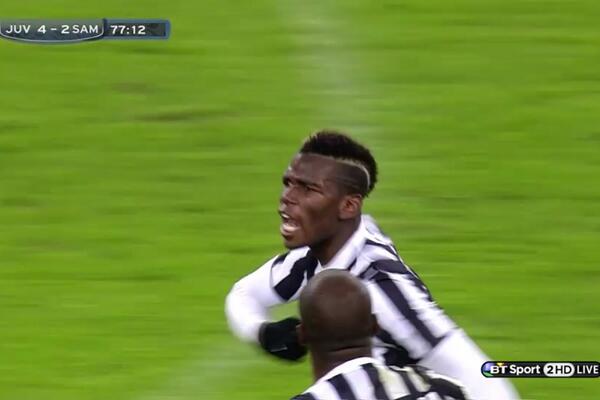 "Myself and my team-mates, even in the third or fourth training session with him when he was still a stranger, wondered if they are blind in Manchester." – Gianluigi Buffon earlier this week.
Manchester United fans must shed another tear when they hear the name of Paul Pogba – looking increasingly like Sir Alex Ferguson's biggest and long lasting mistake.
On Saturday night, Pogba pulled off three brilliant moments as Juventus beat Sampdoria 4-2.
With the Scudetto all but a formality now – its disappointing for The Old Lady that they aren't in the Champions League but a Europa League final in their own stadium is a big carrot for Antonio Conte's side.
Against Sampdoria, Pogba first set up Arturo Vidal for the opener – a beautiful assist.
Then came one of the finest first touches of the season.
And, last but not least, Pogba produced a stunning hit for the fourth goal.
Enjoy all three below.
Pogba assist for Arturo Vidal opener v Sampdoria
Paul Pogba's ridiculous first touch v Sampdoria [Vine Video]
Excellent Paul Pogba goal v Sampdoria