Manchester United vow to sign Ander Herrera and Leighton Baines in January window [Mail]
Tuesday, September 3rd, 2013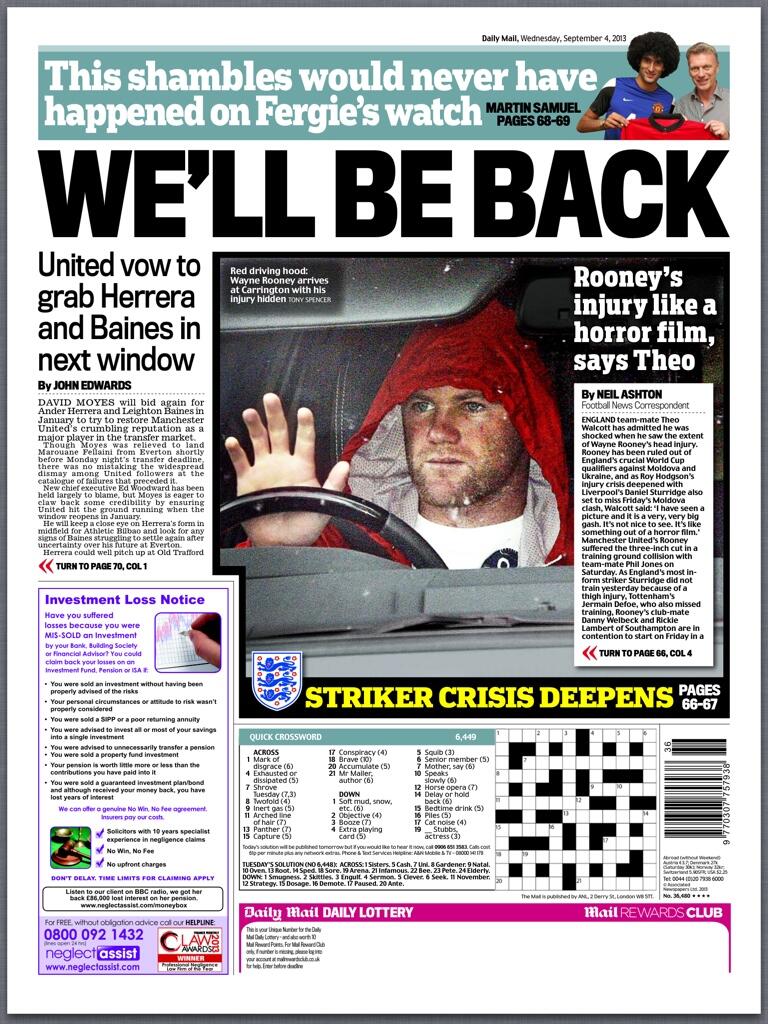 Tomorrow's Daily Mail claims that United will track Leighton Baines and Ander Herrera's progress and will hopefully sign both players in the January transfer window.
Manchester United manager David Moyes had a terrible time during his first transfer window in charge at his new club.
It became public knowledge that United missed out on a number of potential signings including Cesc Fabregas and Thiago Alcantara.
On Deadline day, it became a farce as they failed to sign Leighton Baines and Athletic Bilbao's Ander Herrera, allegedly due to imposters dealing with the transfer.
They did finally bring in a central midfielder, as Everton's Marouane Fellaini joined within minutes of the transfer window closing.
United should have some spare change in the next transfer window after bidding £45m combined for the two players.