Lech Poznan score two golazos to peg back Korona (Aleksandar Tonev & Luis Henriquez)
Tuesday, April 10th, 2012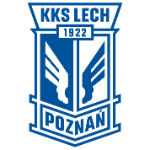 Lech Poznan pulled out two golazos to secure a 2-2 draw in their Ekstraklasa match at Korona on Monday.
Trailing 2-0 at half-time, Lech Poznan pulled one goal back thanks to a terrific strike from 22-year-old midfielder Aleksandar Tonev.
Their dramatic late equaliser came on 91 minutes as Luis Henriquez chipped the Korona keeper with a chip from the left wing.
Aleksandar Tonev's fine strike into the top corner is here.