Great timing! West Ham take out full page newspaper ad to sell Man City 2nd leg tickets… for £42!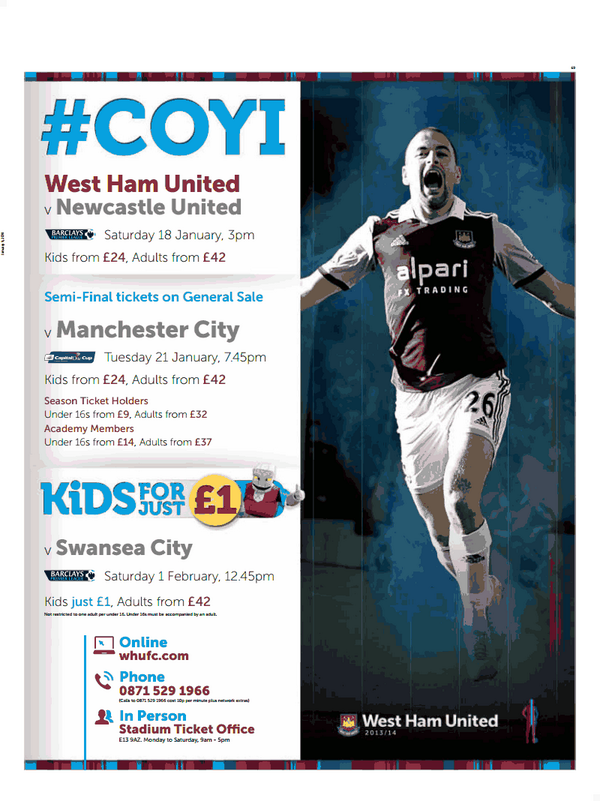 This might be the worst newspaper advert taking out by a football team… EVER!
It appears in Thursday's Metro, attempting to find West Ham fans, or anyone else for that matter, to go and watch the Capital One Cup semi-final second leg at Upton Park in 12 days time.
6 (six!) nil down from the first leg, it is safe to say West Ham are not going to Wembley.
And, you suspect Manuel Pellegrini will put out a reserve side.
The way the current West Ham side are playing, even one pound for the kids to go watch the match against Swansea seems a little steep!
Clearly, the Hammers have to find a way to ensure Sam Allardyce is the 13th best paid coach in world football!!!