Friday papers: Mesut Özil is no playboy, Real showed him no respect, sets Arsenal trophy targets
Updated: September 13, 2013
Most of the papers in England on Friday run with the same story on their backpages: Arsenal's official unveiling of Mesut Özil at the Emirates on Thursday.
Every paper, both broadsheets and tabloids, has tried to find some new angle on the Özil story, yet at the end of the day one can argue that none of the dailies manage to print anything new for Gunners' fans.
The common threads promulgated in the press are that Mesut Özil is the signing on which manager Arsene Wenger will be judged, while the background of how the German ended up in North London centres on the narrative that Real Madrid showed the playmaker a lack of respect at the Bernabeu.
A collection of the backpages on Friday focusing on Arsenal's capture of Mesut Özil are below.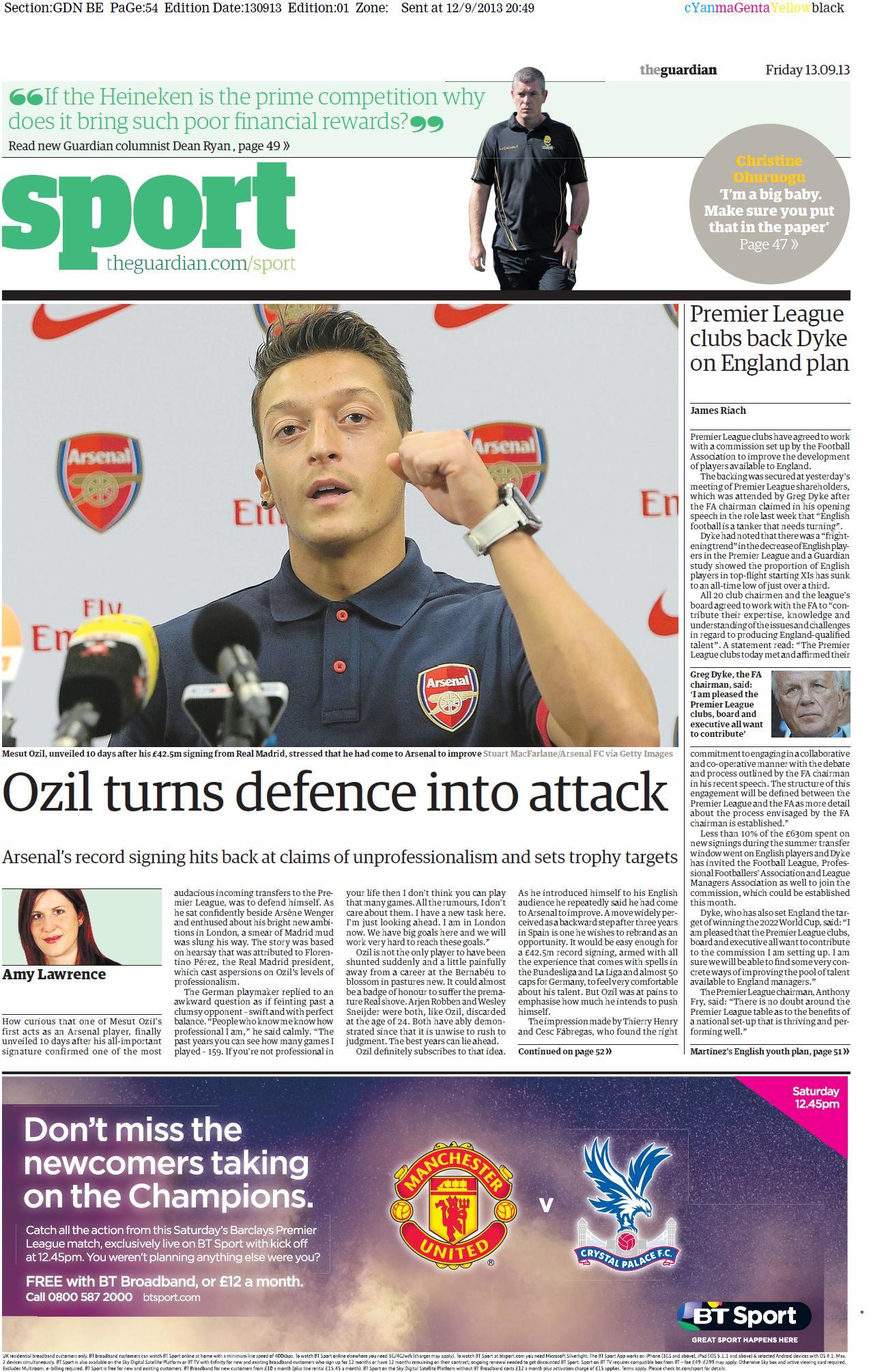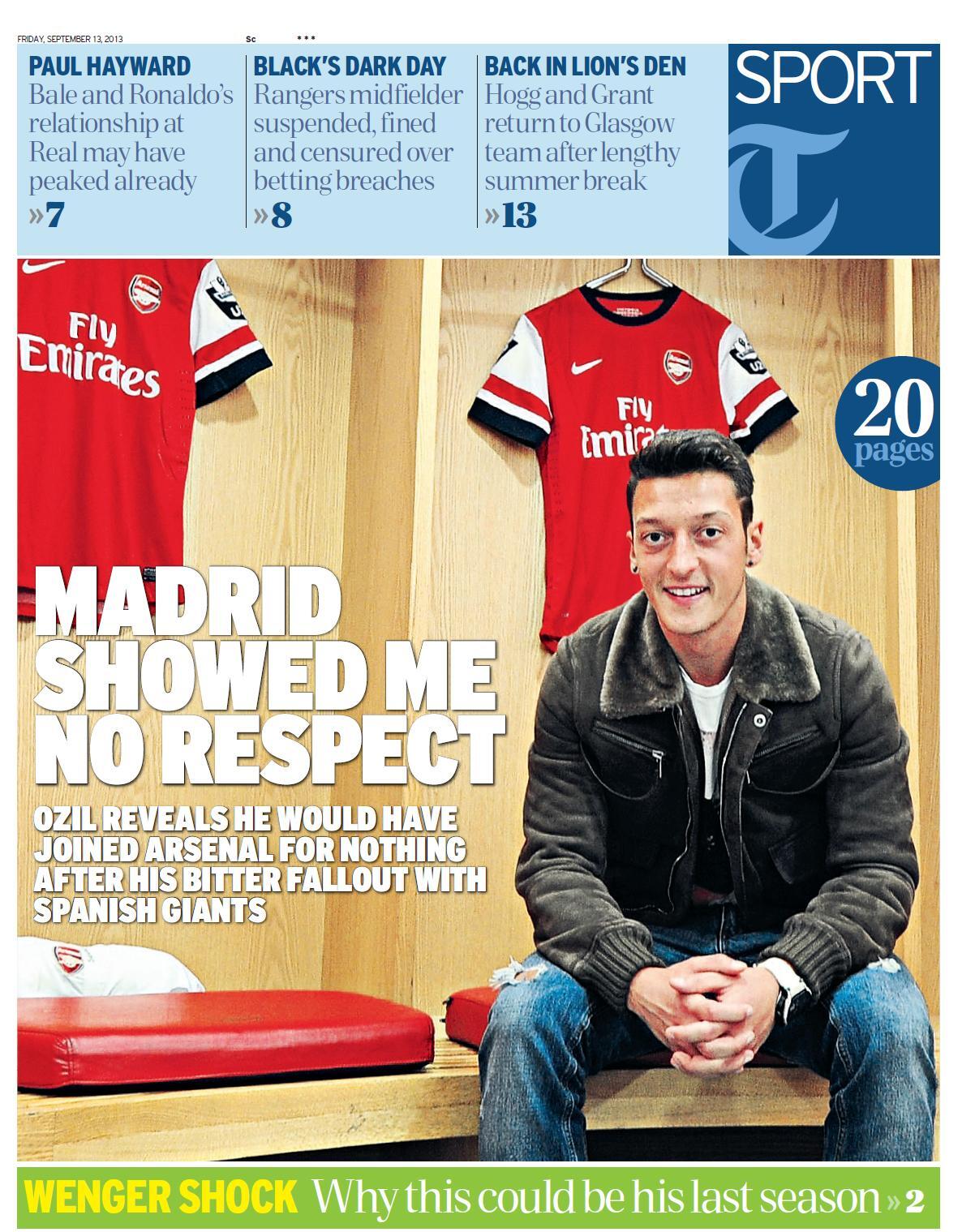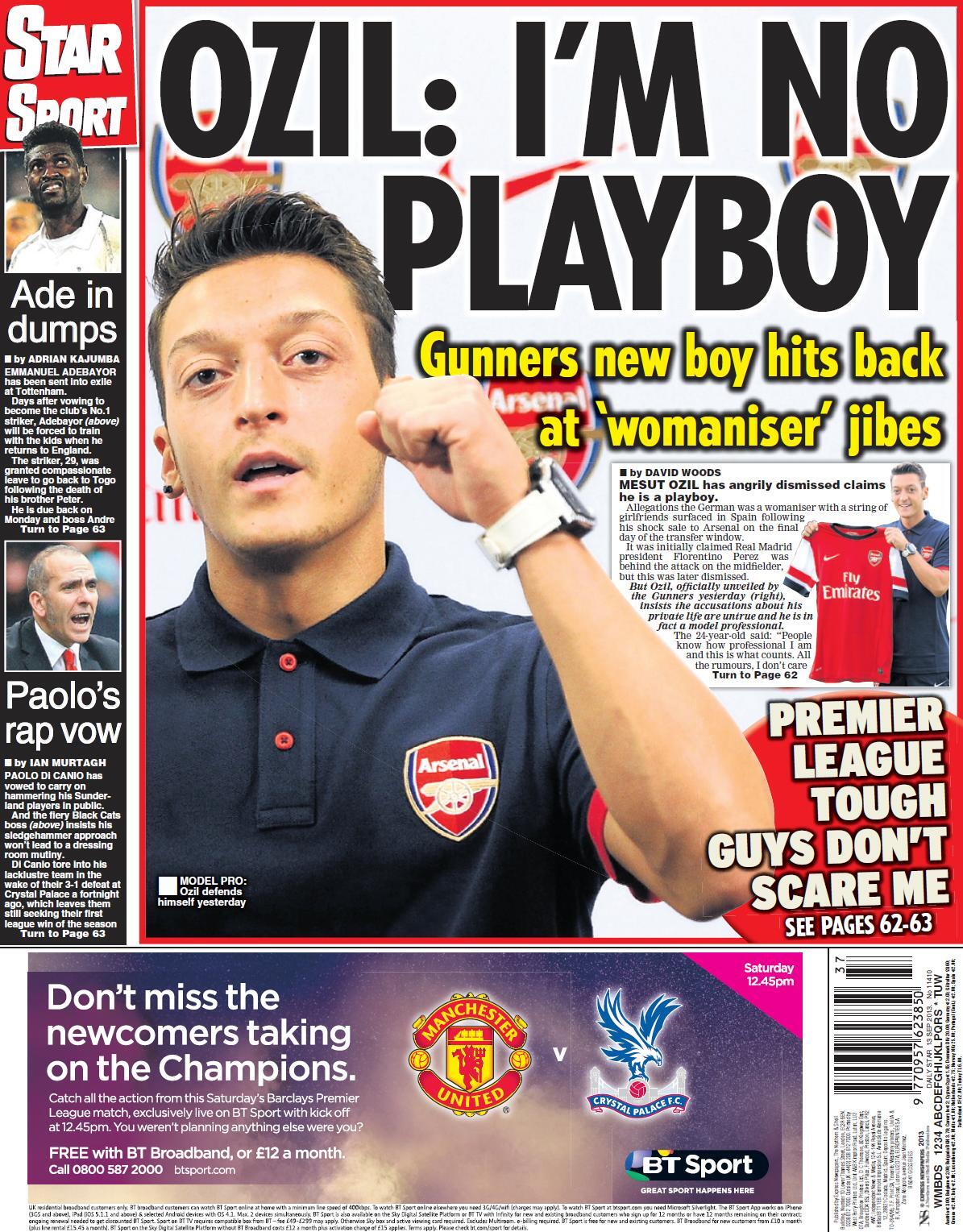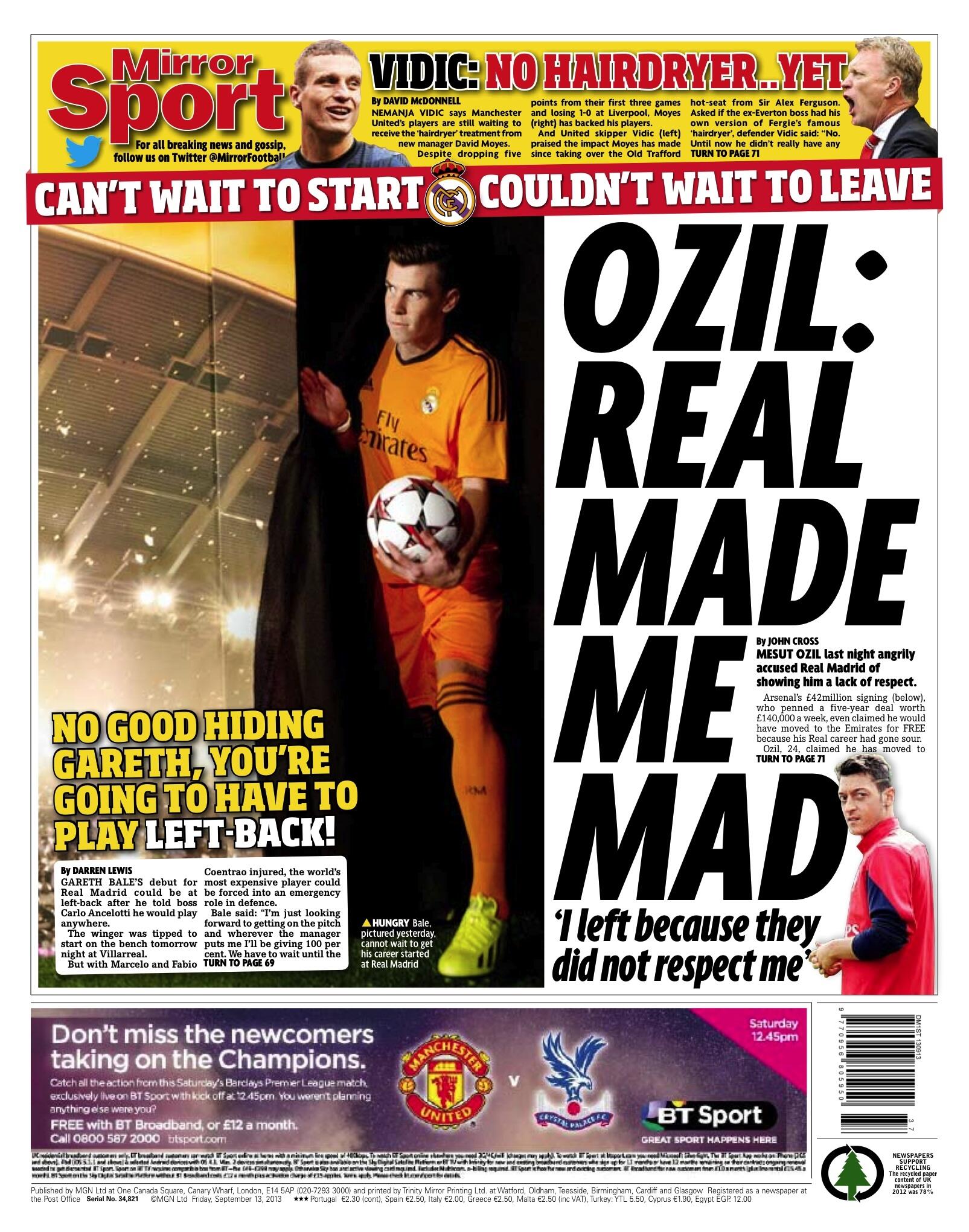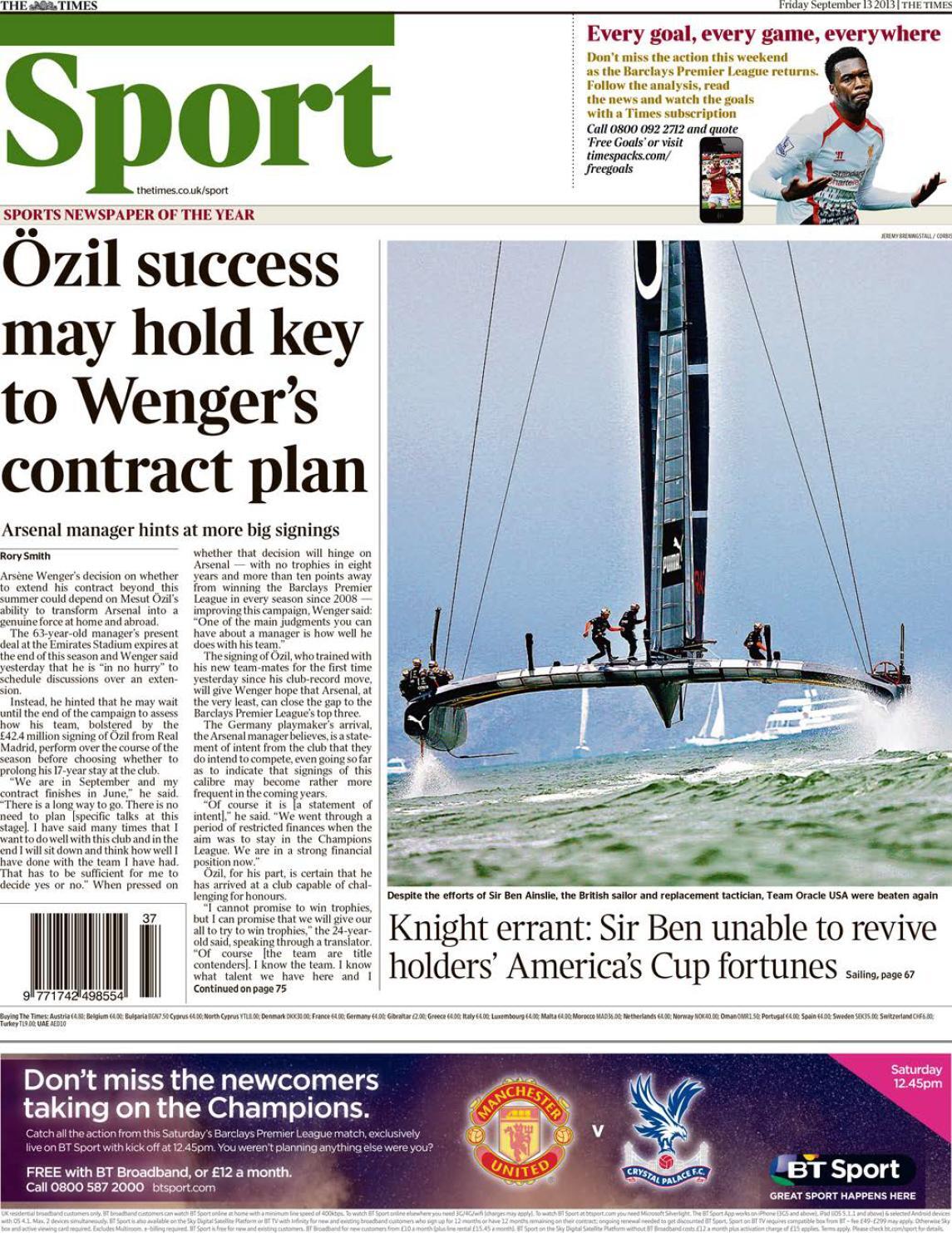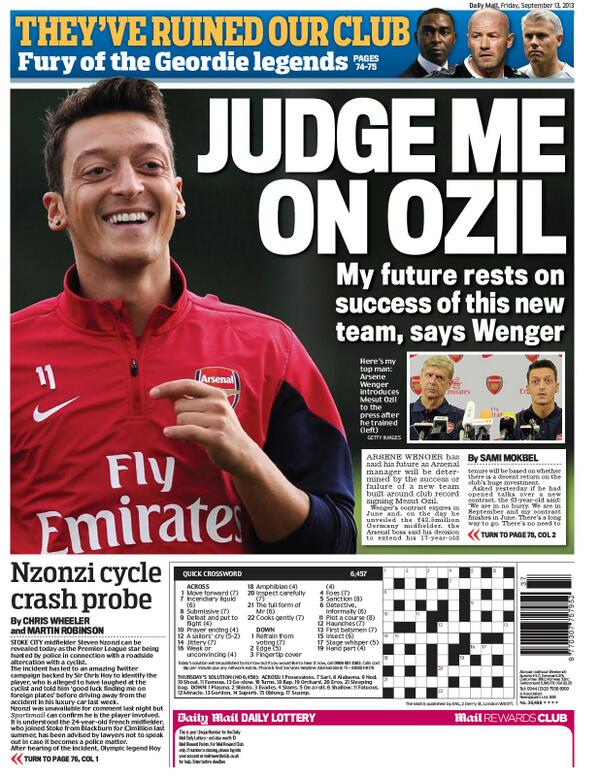 ←
Previous Story
Atletico-MG 3 - Coritiba 0