FC Porto v Sporting Lisbon: Watch a Live Stream of the Primeira Liga top-of-the-table clash – available in UK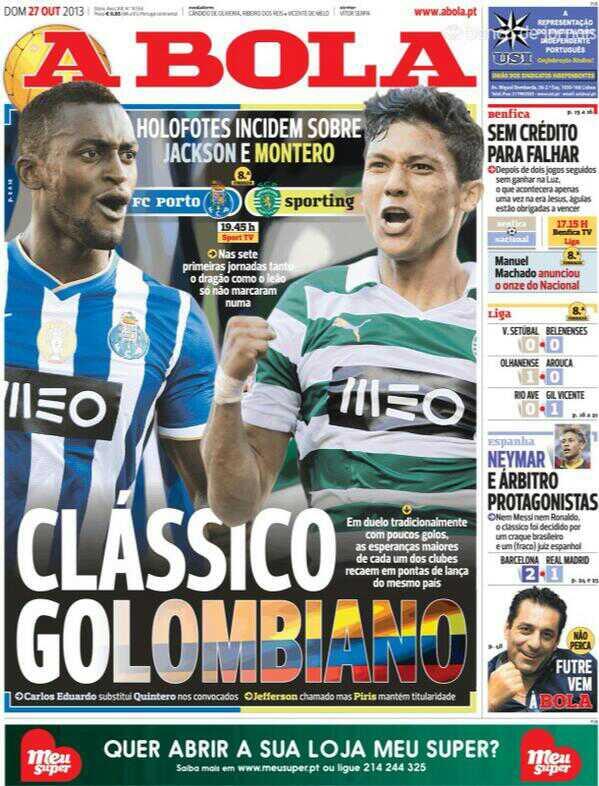 Watch FC Porto v Sporting Lisbon on our live football online video streaming service via Bet365.
The top two face off in the Primeira Liga on Sunday night as Sporting Lisbon travel to Porto, aiming to show that they have what it takes to return to challenging for the title in Portugal.
Porto host Sporting Lisbon at Estádio Do Dragão on October 27, 2013, at 19:45 UK time.
Bet365 are showing FC Porto v Sporting Lisbon live, legal and straight onto your computer via 101 Great Goals. Simply click on this link or the Live Streaming tab above and follow the simple step-by-step instructions to watch.
NOTE: Be aware that Bet365 have some geographical restrictions on the broadcast of FC Porto v Sporting Lisbon, whilst those without a Bet365 account will need to deposit money in an account to watch the match.
This game is available everywhere online besides Portugal. Meaning if you are based anywhere in the UK and Ireland, FC Porto v Sporting Lisbon is available via our live streaming service. As well as anywhere in western Europe, America, South America or the Middle East.
Despite their dominance of Portuguese football in recent years, Porto have started the campaign a little flat, summed up by their 1-0 home defeat to Zenit St Petersburg in the Champions League in midweek.
Nevertheless, they hold a two point lead over Sporting and are already five ahead of Benfica who are third.
Sporting endured a summer of upheaval yet continue to churn out exciting youngsters and have so far scored more goals than anyone else in the Portuguese top flight.
In particular, all eyes will be on Freddy Montero, who has had an astonishing start to his career at Sporting – banging in goals left, right and centre. But, Porto's Colombian Jackson Montero could well have the final say…
Watch FC Porto v Sporting Lisbon live, legal and online via Bet365 here.
Check out the full listing of all the week's live streaming online & legal games here.