Deluded Nicklas Bendtner demanded £40k-a-week, plus bonuses, from Eintracht Frankfurt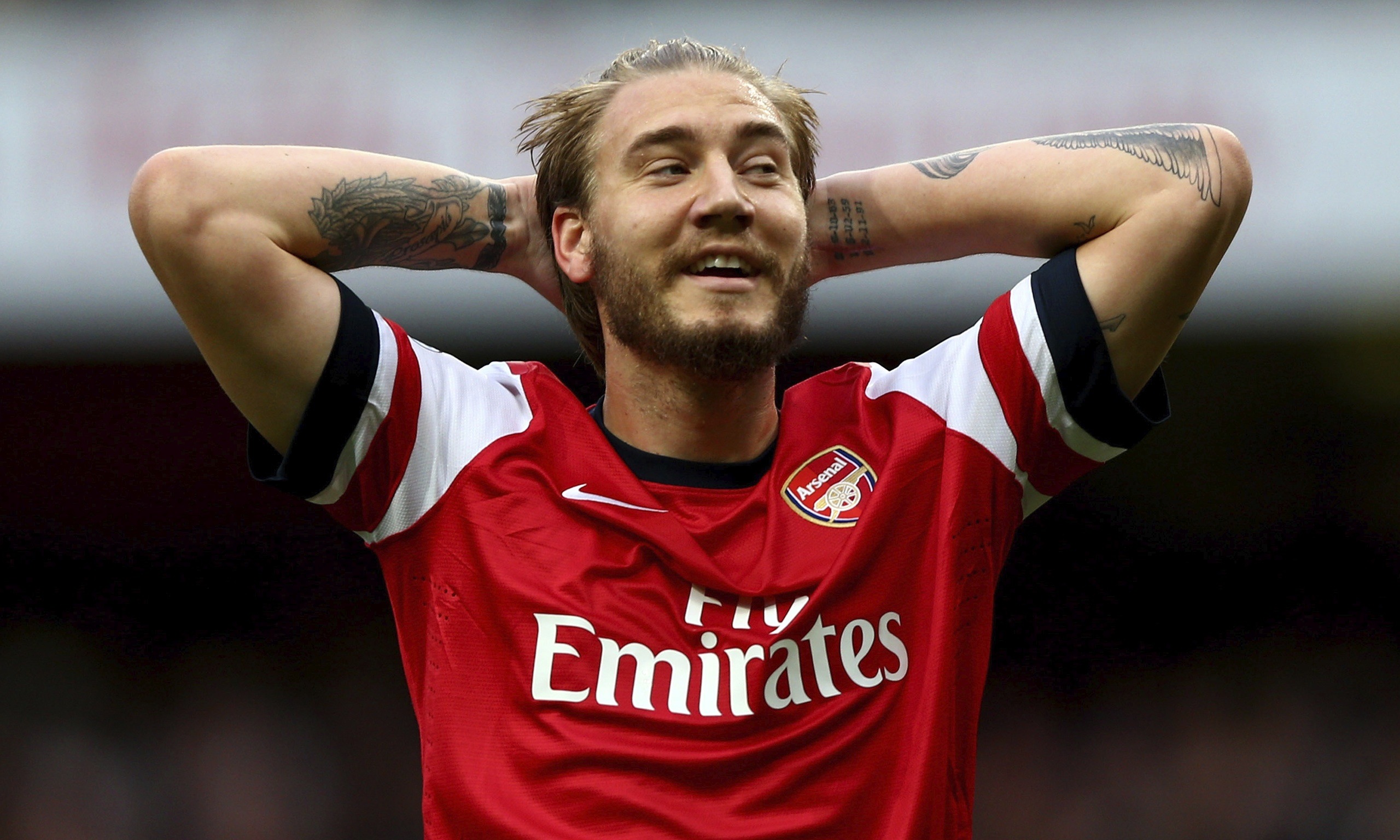 Being at Arsenal on a cushy wage he didn't deserve seems to have made Nicklas Bendtner permanently delusional.
The Danish striker, now a free agent, earned £50,000-a-week during the height of his Arsenal career but never justified such an extravagant amount of money.
One might think that Arsenal releasing him might have made him realize that but unfortunately it isn't so. Instead Bendtner has been looking for a similar sized package from his next club.
Actually, a bigger one. The wage demands he gave German side Eintracht Frankfurt are laughable.
The Guardian's football editor Marcus Christenson tweeted the astonishing figures that were being reported by BT.
"BT says Nicklas Bendtner demanded nearly £40,000 a week PLUS £30k for every point picked up to join Frankfurt. They're now looking elsewhere
BT: 'The high wage demands and the picture of a nearly naked Friday Nicklas Bendtner meant there was no way back for Frankfurt' Fair enough."
Nobody could blame that picture for being the final straw for Frankfurt. Not only is Bendtner a greedy deluded ego-maniac but regularly behaves like a buffoon.
BT says Nicklas Bendtner demanded nearly £40,000 a week PLUS £30k for every point picked up to join Frankfurt. They're now looking elsewhere

— Marcus Christenson (@m_christenson) July 25, 2014
BT: 'The high wage demands and the picture of a nearly naked Friday Nicklas Bendtner meant there was no way back for Frankfurt' Fair enough.

— Marcus Christenson (@m_christenson) July 25, 2014