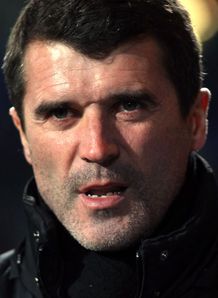 In the build-up to Chelsea's FA Cup replay at Birmingham, Roy Keane may well have produced the rant of the season.
On ITV, alongside Adrian Chiles and Gareth Southgate, the former Manchester United captain embarked on a criticism of the Chelsea side, following pictures of them flicking the ear of Romelu Lukaku.
The likes of Frank Lampard, John Terry, Daniel Sturridge and Michael Essien are all pictured playing with Lukaku's ear, sparking Keane's tirade.
Among the highlights are: "They've let their manager down badly, and they're carrying on like that in the warm-up flicking each other's ears… absolute disgrace." Keane also described it as "childish" and said they "shouldn't be behaving like that."
We await to hear Roy Keane being linked with the Chelsea job in the coming days…
Roy Keane's amazing rant about Chelsea players flicking Romelu Lukaku's ears can be seen here.