Brendan Rodgers: 'That's Sturridge's 36th goal in 50 Liverpool games, a club record' [Video]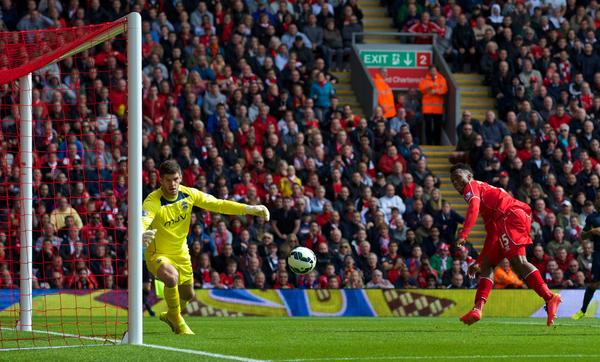 It feels like Daniel Sturridge is already one of the old heads at Liverpool, but surprisingly today was just his 50th appearance for the Reds.
The dancing striker showed his old partnership with Suarez is now a thing of the past, and that there's a new S&S in town, with Raheem Sterling setting him up for the winner.
His manager Brendan Rodgers showed that as well as being a student of tactics and man management, he's also a keen statistician, as he revealed that that was Sturrdige's 36th goal for Liverpool, 'the most clinical record in the club's history.'
A bit of research shows that one George Allen actually scored 41 in 50 for Liverpool in the late 19th century, but we'll give it to Sturridge.
He can claim it in all of the post-war era, the colour TV era, and the 'Premier League era'.
---