Bayern officials "puzzled" as Arsene Wenger did not shake Pep Guardiola's hand before or after the game
Updated: February 20, 2014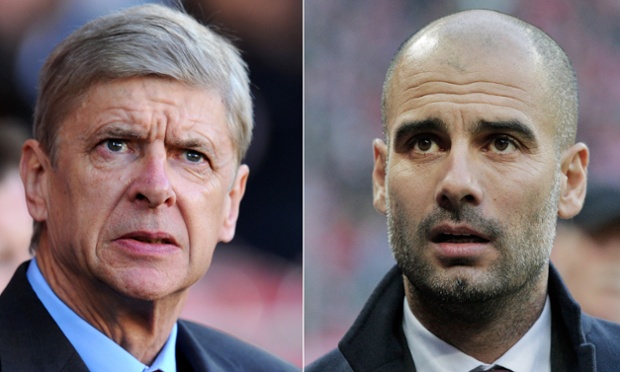 Several hours after Bayern Munich beat ARsenal 2-0 at the Emirates in the Champions League, top German journalist Raphael Honigstein took to Twitter to relay an observation from the Bavarians.
According to the Guardian writer, Bayern Munich officials were left "puzzled" as Arsene Wenger did not shake Pep Guardiola's hand before or after the game.
Wenger's non-handshake could have been just a co-incidence, however it was definitely noticed by the Munich management and one can presume the Arsenal manager will be quizzed on this claim in his upcoming press conferences before the Gunners next match at home to Sunderland on Saturday in the Premier League.
See Raphael Honigstein's report on Arsene Wenger not shaking Pep Guardiola's hand below.
Wenger did not shake Guardiola's hand before or after the game

— Raphael Honigstein (@honigstein) February 19, 2014
No reasons given/implied. Could just be coincidence but a little strange

— Raphael Honigstein (@honigstein) February 19, 2014
Btw, non-handshake not my personal observation but info from Bayern official. They're a bit puzzled

— Raphael Honigstein (@honigstein) February 19, 2014