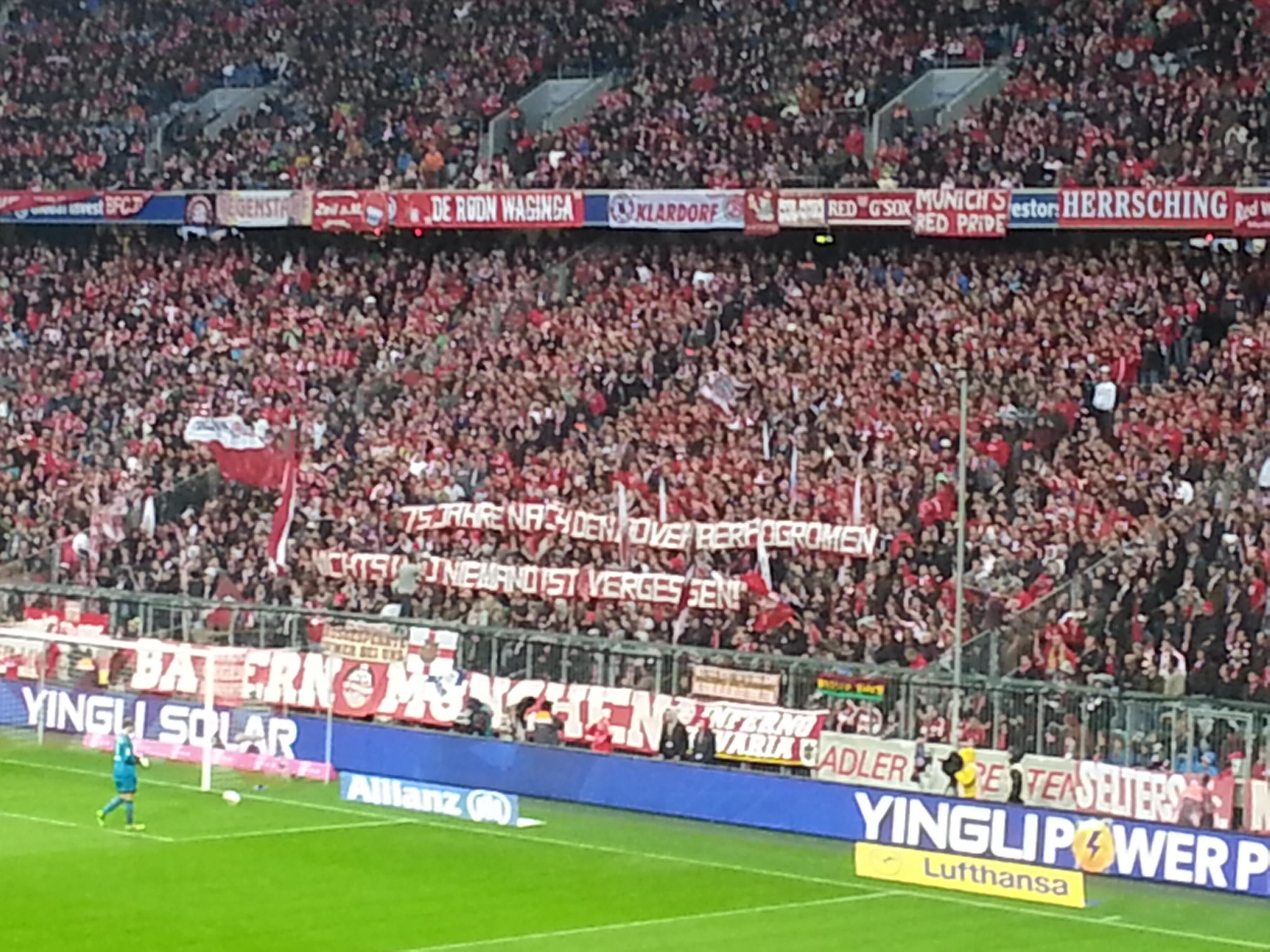 On 09/11/1938 The "Night of Broken Glass" took place in Nazi Germany, primarily against the Jews.
Today, 75 years later, the Bayern Munich fans paid their respects with a lovely banner during their 3-0 win over Augsburg.
The banner translates as "75 years after the November pogroms, nothing and no one is forgotten".
Respect!
Bayern fans commemorate the Nazi pogroms of 9/11/1938. Don't think that's ever happened in a Bundesliga stadium. pic.twitter.com/zaS1SH7N1e

— Raphael Honigstein (@honigstein) November 9, 2013