Barcelona's Lionel Messi vomits on the pitch during Romania v Argentina [Picture & Vine]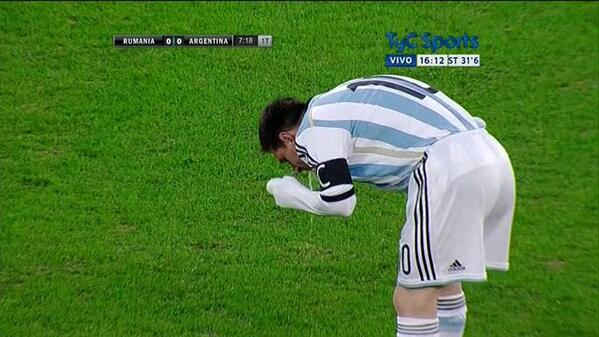 Lionel Messi is not having a great season according to his ridiculously high standards.
Having lost out on the Ballon d'Or, Lionel Messi returned to fitness recently and has begun getting amongst the goals.
However, he was seen throwing up on the pitch during Barcelona's defeat to Real Sociedad and tonight he was seen doing the same for Argentina.
The little genius continued after the little episode.
←
Previous Story
Algeria gear up for the World Cup with a 2-0 win over Slovenia