Andy Murray v Roger Federer live tennis streaming: Watch the Australian Open 2014 quarter final
Updated: January 21, 2014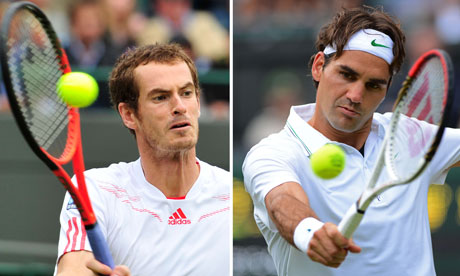 Watch Andy Murray v Roger Federer in the Australian Open 2014 quarter final on our live tennis online video streaming service via Bet365.
Wednesday's Australian Open quarter-final features two of the best players on the planet and is a repeat of last year's semi-final in this Grand Slam.
So how can you watch Andy Murray v Roger Federer at the Australian Open 2014 on our live video streaming service?
Simply click on this link or the Live Streaming tab above and follow the simple step-by-step instructions to watch.
NOTE: Be aware that Bet365 have some geographical restrictions on this broadcast, whilst those without a Bet365 account will need to deposit money in an account to watch the match.
Andy Murray v Roger Federer at Australian Open 2014 is available via Bet365 in England and Ireland.
It cannot be watched in Australia, New Zealand, Middle East and North Africa. Everywhere else on the planet is fine.
Available on web and tablet only.
Murray holds the head-to-head win record over Federer with the pair having faced each other 20 times – the Scot leads 11-9.
The Wimbledon champion appears to have recovered from his back problems of late and is slowly improving at the Australian Open whilst at 32, perhaps Roger Federer is there for the taking?!
Watch the Australian Open 2014 quarter final between Andy Murray & Roger Federer live, legal and online via Bet365 here.
Check out the full listing of all the week's live online & legal football games here.