A truly bizarre offside goal! Lorenzo Insigne (Napoli) v Atalanta
Updated: January 16, 2014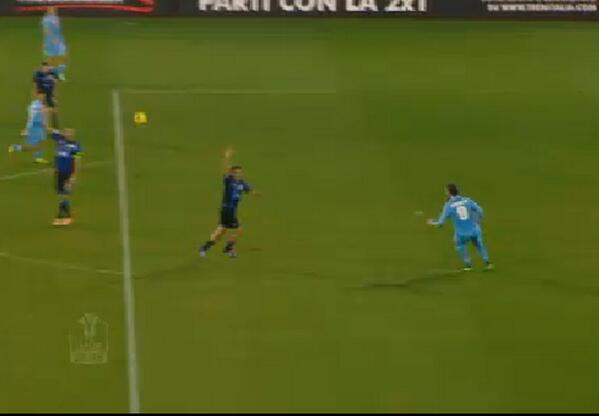 It was the goal that put Napoli 2-1 up against Atalanta on Wednesday night, in an eventual 3-1 Coppa Italia win, and it has to be one of the most bizarre offside decisions you have ever seen.
A ball was clipped over the top to Gonzalo Higuain who looked seriously offside, by more than a couple of metres.
Atalanta defender Mario Yepes put his arms up in Tony Adams style but criminally turned his back on play.
The ball hit Yepes, leaving Insigne with the simple task of tapping home.
Much like Chieck Tiote's disallowed goal for Newcastle versus Manchester City on Sunday, the laws of football leave a goal such as this open to interpretation.
Was it offside? Leave your comments below…
←
Previous Story
Watford beat Bristol City 2-0 in the FA Cup