A Chilean footy fan spoils his presidential vote to back Barcelona's Alexis Sanchez for the job [Picture]
Updated: November 18, 2013
Sunday in Chile saw the first round of the country's presidential election take place, however one voter ruined his ballot to back the country's top footballer for the job.
Rather than voting for any of the candidates, an anonymous voter stuck a picture of a topless Alexis Sanchez celebrating a goal on his ballot.
The spoiled vote was photographed, and the image has since but uploaded onto the worldwide web.
See how one Chilean football fan spoiled his presidential vote below.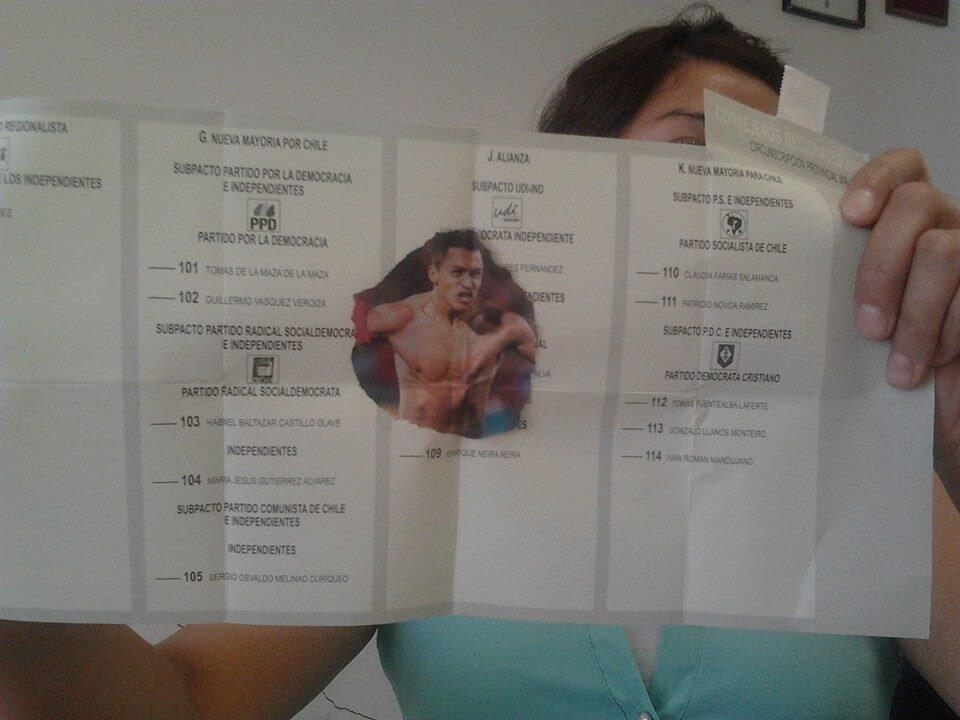 ←
Previous Story
#SPFL Goal of the Month