A brilliant goal you won't have seen: Matthias Lepiller (Verona) v Grosseto
Wednesday, February 1st, 2012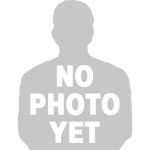 As we have already noted, it wasn't easy to see everything that happened in Serie B on Tuesday night but the cameras did manage to catch a golazo  - or "Eurogoal" as the Italians like to describe them.
On a packed night of action in Italy's second division, Verona cemented their position as promotion challengers with a 2-0 win over Grosseto.
Both Verona goals were scored by French forward Matthias Lepiller who has now claimed three goals in nine appearances this season.
The opener came on 3 minutes and it was a real crackerjack, Lepiller smashing a terrific long ranger like an arrow into the top corner.