£157m spent and you're worse than Moyes: SUN mock Manchester United boss Van Gaal after Leicester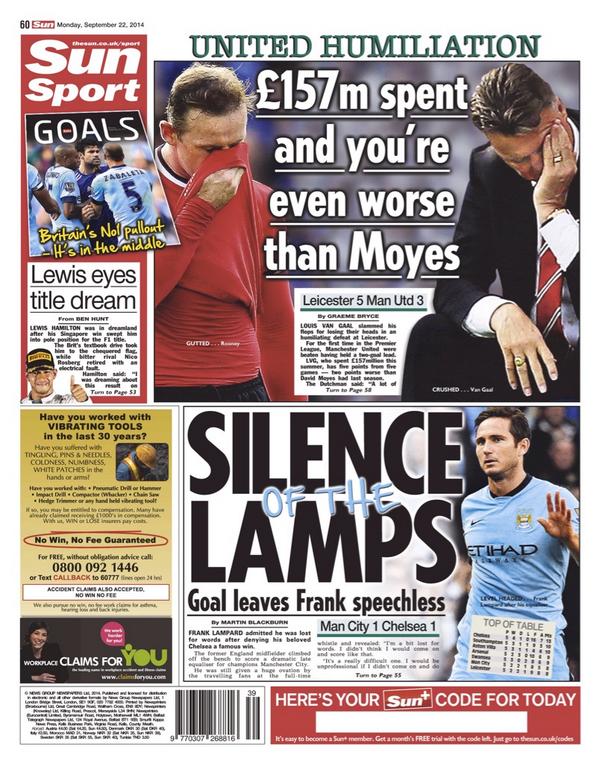 Just when they seemed to have turned a corner, it seems Manchester United still have a lot of work to do, after slumping to defeat at Leicester.
The backpage of tomorrow's Sun mocks United boss Van Gaal for the shambles of a performance, particularly in light of the huge investment made over the summer.
'£157m spent and you're even worse than Moyes'
Stastically speaking, they're correct: After 5 games this season, Van Gaal's United have 5 points; the much-maligned and lampooned David Moyes had 7 from as many games.
And he didn't have Radamel Falcao, Angel Di Maria, Daley Blind or Marcos Rojo at his disposal.
For once, you can't actually argue with the Sun or call them sensationalist; the headline is a statement of fact as of today.
Watch Live Stream
Jose Mourinho: Manchester United's mad conspiracy theorist (Video)