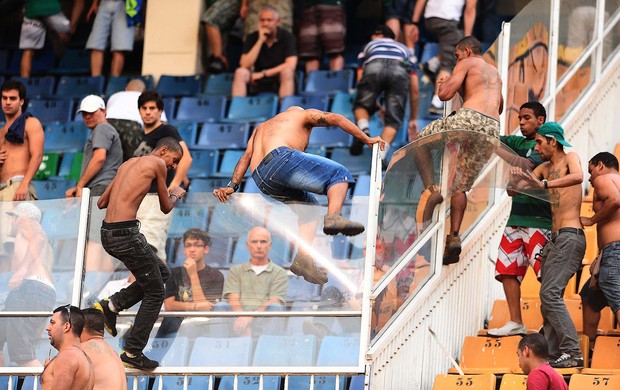 If you ever turn professional and transfer to the Brasileirao, don't celebrate a goal in front of Palmerias fans.
Tension was already high going into Sunday's Sao Paulo derby between Palmeiras and Corinthians; last March an organised fight between both sets of hardcore fans left one Palmeiras dead.
So when Romarinho scored for Corinthians and ran straight to the Palmeiras section to celebrate, the hostile reaction was clearly inevitable. An avalanche of supporters came hurtling down the stands to try to invade the pitch and presumably get to Romarinho, where they were stopped by police batons. Watch how it all unfolded on the clip below.
[jwplayer config="For-all-videos" mediaid="231448″]